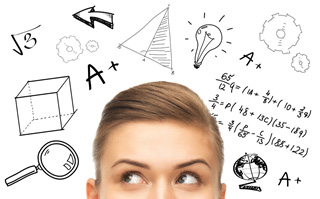 If you're a numbers whiz, you're in demand. For those who earn degrees in STEM fields — science, technology, mathematics, and engineering — there are 2.5 entry-level job postings for each new graduate compared to 1.1 job openings for graduates in non-STEM fields. If you're a numbers guru, check out these five developing fields for people who love to work with numbers.
1. Personal Financial Advisor
As a personal financial advisor, you would advise clients on how to spend, save, and invest their money. You might help an investor understand the tax consequences of a purchase, help a couple plan for retirement, or advise parents on how to pay for their children's college educations. Financial advisors can work for financial or insurance companies, and they also operate their own financial planning businesses. In some cases, your clients might authorize you to purchase investments or insurance on their behalf. You can also earn licensure to sell specific financial products including stocks, bonds, insurance, and annuities.
Advisors who earn the most money typically have master's degrees in areas like business administration or finance. Many planners also earn the Certified Financial Planner credential.
Average salary: $67,520
Expected job growth rate: 27 percent
2. Business Analyst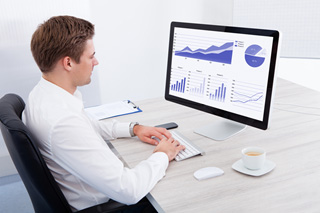 As a business analyst, you would help companies catalog, analyze, and interpret data so that they can make important decisions. You would put together aggregate business intelligence data to help companies make new products, open new stores, and manage their costs. Many industries use business intelligence, and there are two fields in business analytics that are growing rapidly.
Market Research Analyst
Market research analysts help businesses understand which products or services to sell and how to sell them. They analyze customer demand, pricing strategies, and marketing practices to help companies get the right products into the right hands. Entry-level market research analyst jobs require a bachelor's degree, and top-paying jobs require master's degrees.
Average salary: $60,300
Expected growth: 32 percent
Operations Research Analyst
An operations research analyst identifies potential business problems in areas like logistics, production, or sales and creates statistical scenarios to help management see the outcomes of multiple options. Most operations research analysts have bachelor's degrees in heavily quantitative fields including physics, mathematics, engineering, and computer science. A master's degree specializing in business intelligence could help analysts get into higher-paying positions.
Average salary: $72,100
Expected growth: 27 percent
3. Actuary
As an actuary, you would use statistical analysis to identify the likelihood and cost of potential risks. Your work would help insurance companies plan for different events. For example, you might assess the risk of natural disasters in certain geographic areas, which would help insurers set prices for their insurance policies. You might also assess the factors that place people at risk for early death, which insurers would use to price their life insurance policies.
Many actuaries start with bachelor's degrees that have a strong mathematical focus. Then, their insurance companies offer rigorous training programs that help them develop actuarial skills. Other actuaries earn degrees in actuarial science. They also usually earn certification from either the Casualty Actuarial Society or the Society of Actuaries.
Average salary: $98,680
Expected growth: 26 percent
4. Applied Mathematician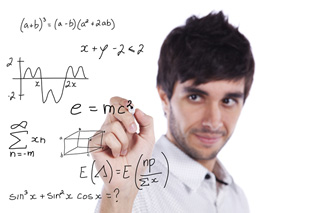 If you work as an applied mathematician, you can use mathematical skills to solve problems in many types of businesses. For example, you might help chemists analyze the effectiveness of a new drug, or you might partner with an industrial designer to create more aerodynamic automobiles. Applied mathematicians can find work in the private sector, and they also have extensive employment opportunities in government agencies. Most applied mathematicians have master's or doctoral degrees in mathematics.
Average salary: $101,360
Expected growth: 23 percent
5. Computer Systems Analyst
If you love numbers and computers, become a computer systems analysts. You would analyze an organization's computing needs, present a cost-benefit analysis, and help managers make crucial IT purchasing and deployment decisions. To become a computer systems analyst, consider a bachelor's degree in computer science with a minor in mathematics. Many systems analysts that move into management positions earn MBAs with a concentration in information systems.
Average salary: $79,680
Expected growth: 25 percent
Get Paid for Your Numbers Wizardry
There's never been a better time to put your numbers knowledge to practical use. If you're thinking of a career change, and you have a mind for math, you'll find plenty of opportunities waiting.