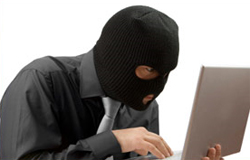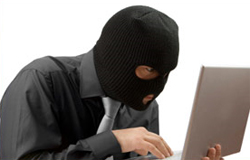 In a recent news story, an astounding 59% of employees that were laid off or fired last year admitted to stealing data from employers. Among the data taken were employee records (35%), financial information (16%), and customer information (39%). And get this: 79% of them admitted that their former employers didn't allow that sort of information to be taken off-site.
I don't know about the rest of you, but that sounds pretty crazy. If your employer finds out that you took proprietary information for your own personal gain, then you could have some legal troubles on your hands. In my company, we have fairly tight restrictions on data storage and transfer. While I could probably go in and burn a CD with data on it today, I could not use a flash drive, because the USB ports were all locked down sometime last year.
Whose data is it? This is an interesting question. Basically, anything done on a company computer is property of that company. However, with things like telecommuting and personal business done on breaks, the lines are not as clear cut as they once were.
I know that many of you probably heard about the Florida woman that messed with her employer's data last year. She saw a job ad in the paper that looked like her job, so she deleted $2.5M worth of information from her company's network. (And it turned out not to even be her job in trouble!)
I remember when someone was leaving our company last year. She had ample time (and supervisor approval) to get any personal files and information off the computer via CD or email. That person could have easily taken all sorts of critical information. On the opposite end of the spectrum, I know of another person that had to leave with a "little less" warning, and I am willing to bet that her personal files and information are lost to her forever.
Both of these stories should be a lesson to employers and employees alike. Employers-don't get lax with your security policy. All it takes is one computer-savvy, disgruntled person to cause irreparable damage. Employees-take only what is yours, because grabbing onto some company data could land you in some hot water. There are ethical, security, and legal concerns to deal with, and it's better to be safe than sorry!
A great point was brought up in one of the article comments. The person basically said that if the ex-employee was stealing information to take to a new employer, then what would stop the person from doing that exact same thing again? I agree on that point. What do you think?