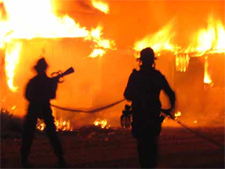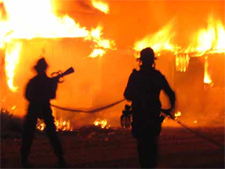 Our pals at CareerCast have released the following…
What do firefighters, surgeons and senior corporate executives have in common? More than you may think. They are among the nation's most demanding jobs, according to a new CareerCast.com study.
While firefighter reigns supreme as the most all-around demanding job, surgeon and senior corporate executive rank second and third, followed by police officer. Considering that firefighters regularly work long hours in hazardous, life-threatening situations and have the most physical demands of any of our top jobs, their landslide first place finish is no surprise, but police officers often endure the same sort of demands yet they ranked fourth. What gives? While police officers ranked higher for the physical demands of their job, their average work week and stress scores were considerably lower than that of a surgeon or a senior corporate executive.
Also on the list of the most demanding, high-risk blue-collar occupations are roustabouts (oil pipeline and oil rigger workers) and sailors. Other white-collar employees who work the longest hours and have the most on–the-job stress include general practice physicians and psychiatrists.
"Obviously the physical demands of any blue-collar job are much higher than any white-collar position," said Tony Lee, publisher of CareerCast.com. "But when you factor in the average work week and the stress most white-collar employees endure, it evens the playing field considerably. And although blue- and white-collar workers may feel lucky to be employed in today's economy, if the stress gets to be too much for them to handle, they can burn out quickly."
The most demanding jobs lists were compiled using Department of Labor data and CareerCast.com's exclusive Jobs Rated data. The length of the average workweek, stress scores and physical demands of blue- and white-collar jobs were assessed and then ranked for each occupation.
To read the full report or for more information, click here.