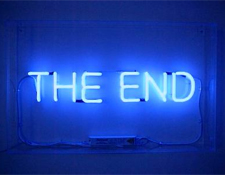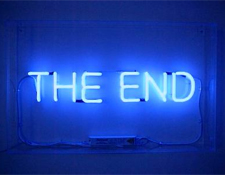 While your project may have come to an end it is by no means time to put your feet up and take a break. If you want to develop as a project manager then this is the perfect time to look back over the now completed project and review it.
The reviewing process is necessary so you can create a list of lessons learned; a list that is vital to stop you making or repeating any mistakes or problems you encountered over the project's course. It doesn't matter what project management methodology you use, be it PRINCE2, Agile or anything else, if you keep repeating previous mistakes future projects will suffer. The process of looking back and listing your mistakes highly increases your chances of avoiding them in the future, or at least flag them up early on.
So how can we analyse our projects effectively?
Get Your Team Involved
Getting the perspectives of all of your team gives you a much better view of the overall project, with some picking up problems others didn't. By holding a post-project meeting you can discuss this as a group, letting you highlight any of these problems to make sure they are eliminated for your next project. Giving your team members any questions or discussion points before the meeting gives them time to think it over, which should add clarity and improve quality of answers.
What Questions Should You Ask?
Make sure you cover all aspects of the project and not just focus on one area. Keep the questions you send out to your team members quite general, giving you room to develop and specify later on in the meeting.
Some suggested questions for your team are:
What did you find the most satisfying part of the project?
What did you find unsatisfying?
What would you change about the project?
What did you find easiest or most effective?
What did you find most difficult or inefficient?
Are you pleased with the result?
The Meeting
Once the questions have been pondered by the team it is time for the meeting. Make sure you break down the project into its different parts, including pre-project analysis, project planning stage, creative parts of the project and testing methods used.
Break each of these parts down into strings of separate questions, so you can build a good idea of how each stage went from all members of your team. Some examples of questions to use for each section are below:
Pre-Project Analysis
Were all necessary deliverables identified at this stage, or were some discovered later on through the project? If so, what can we do to avoid this in future projects?
Were any of the deliverables unnecessary? How can this be avoided in the future?
Project Planning Stage
Do you feel the right people were assigned the right role?
Would it have been possible to complete the project with fewer contractors/ fewer materials? If so, how?
Creative Parts
Were all designs/ plans approved by all? If not, why and how could this be improved in the future?
How could the creative process be improved upon?
Testing Methods
Were the test audience comparable to the final product's intended audience? If not, how can a more accurate demographic be chosen?
Was the feedback received from testers useful? If not, why and what can be done to improve this in the future?