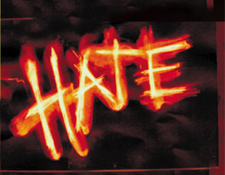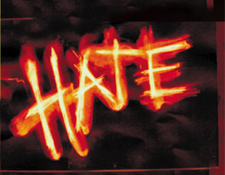 "I can't believe they said that!" This is something you don't want your co-workers saying about you… but chances are, someone's said it about you at one point or another. While many no-no's at work are obvious (e.g. "You're the worst boss ever!") even seemingly harmless phrases can come back at you with a vengeance. Below are seven common phrases you should never, ever say at work…
#1. "That's not my job."
Ugh. You may as well say "I'm not going to help you unless I absolutely have to." The truth is, people approach you for a reason: they either want your input or genuinely need your help. In either case, use this opportunity to show you're ready to help. And who knows? They may return the favor down the line…
#2. "How did they get promoted?"
Even if your boss is worse than Alec Baldwin in 30 Rock, keep it to yourself. Spreading negative opinions about others make you look unprofessional and (even worse) bitter. However, you should mention their shortcomings during performance evaluations or when specifically asked by other senior members.
#3. "I don't get paid enough to do this."
Chances are, you make more money than at least one of your co-workers. And even if you are the lowest paid employee, there's no point in griping about with them. If you truly feel you deserve a raise, speak with the only person who can help: your boss. And when you do speak with them, don't use this line. With high unemployment rates a lot of people would love to do your job… which is exactly what your boss will think if they catch wind of your rumblings.
#4. "I don't have time for this."
This is usually perceived as "I don't want to do this." If you really are busy, speak with your manager about prioritizing your workload to ensure you get the most important tasks done first. Doing so proves you take the assignment seriously and are concerned about turning it your best work on time. Mention how busy your schedule is but that you can accommodate the request if some other projects are moved around. You'll show that you take each assignment seriously and only want to turn in your best work.
#5. "It's not my fault."
When approached with a problem – either from your manager or co-worker – no one really cares about assigning blame… and neither should you. Instead of reacting personally, address the problem and pro-actively offer solutions. Not only does this actually accomplish something, it helps build your reputation as a problem-solver (whether you created the problem or not).
#6. "Sure, I'll look into it."
Here's a truism in every workplace: people, especially bosses, don't care about trying… they care results. Whenever you say you'll "look into it" or "will try to get that done" you're offering a wishy-washy response when all they care about is whether or not it will get done. If you can't do something, say so upfront and work out a solution.
#7. "Don't tell anyone but…"
Ah, the office gossiper. If you can't name that person, it's probably you. If you're privileged with information – such as who got a raise/fired – keep it to yourself. The truth is, most people don't care about office politics. What about those that do gossip? They'll be the first person to gossip about you… especially when you really don't want them to.
#8. "That's not my problem."
This is the surest way to alienate co-workers. Of course it's not your problem… that's why they're asking you for help. If you can solve it, do so. Bosses love problem solvers. And even if you can't help, hear them out. Just by listening you show you care and (if you're lucky) they'll find a solution just by talking out loud.
#9. "I don't know how to do it."
This is interpreted in one of two ways: "I don't know" (which makes you look incompetent) or "I don't want to do it" (which makes you look lazy). A better approach would be "I've never done that before… could you or someone else walk me through the process so I can learn how?" This shows you're eager to learn and willing to help. Just by eliminating these nine phrases, you'll appear more professional in the workplace which (hopefully) translates to better working relationships, raises and the eventual ascension to an executive office. Well, two outta three ain't bad.