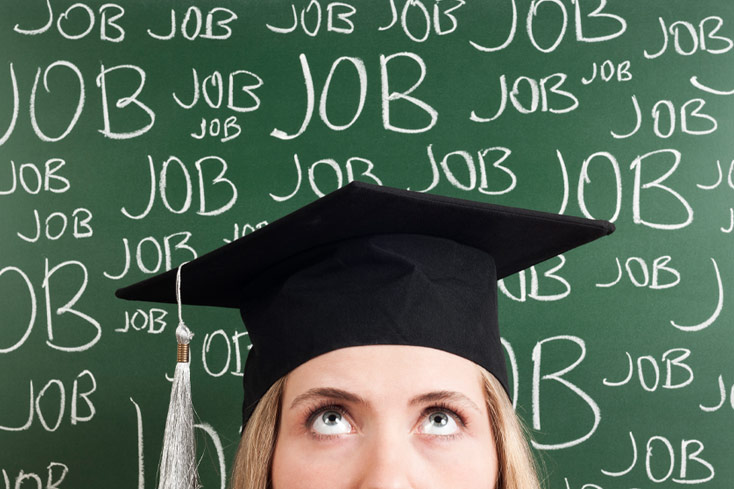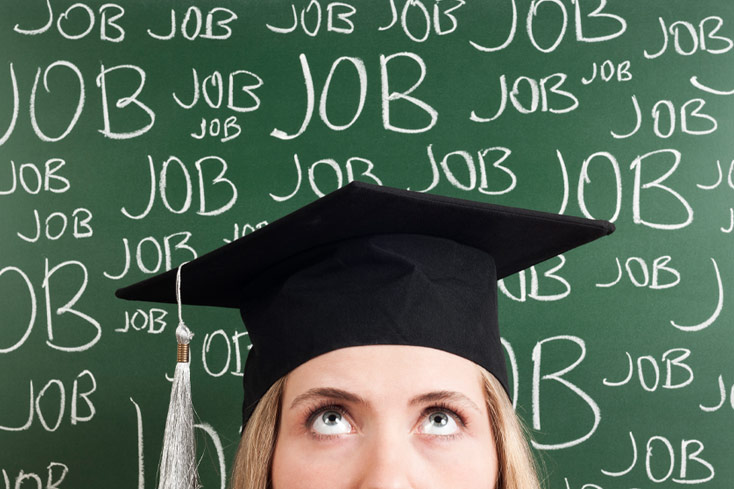 Surviving through college is a big step toward your future success. However, though years at college can get tough, don't think it is the biggest challenge you are going to face on your path to your dream job.
When you finally graduate and get to the point of sending out your first job applications, that's when the real challenge begins. But, with the tips provided below, you should be able to overcome this stage with less stress and effort.
Start Preparing Early
Though this article is meant for recent grads, if you happen to read it while still being some time away from your graduation, this is a tip for you – start preparing for entering the job market early on. Follow the tips from our article to get on the right track and ensure you have everything you need to succeed in your job search.
Don't Give Up on Your Academic Performance
Often, employers will be interested in seeing your transcripts from school and college before they make the final decision on whether to hire you or not. With that being said, we can't omit to stress the importance of keeping your grades up. Thus, be sure to keep your performance good. Don't hesitate to opt for the help of professional essay writers in case you need help with your homework or want to save time for other things. Be sure, high grades (especially in your key subjects) will give you a competitive advantage during the job search.
Take Care of Your Social Presence
Experts claim that nearly 90% of recruiters and employers will check your social media activity before hiring you. That is, to land a job, you will have to take good care of your social presence.
Now, this could mean two things:
Clean up your presence

– If your social media accounts contain anything that can harm your reputation, be sure to clean it up.

Expand your presence

– Another occasion is when your social media presence is underperforming and can hold recruiters back from discovering you. In this case, be sure to expand your presence. A good way to do this is to create a professional-looking LinkedIn profile.
Develop a Strong Professional Network
When you are fresh from college, you might not have everything potential employers are looking for in their employees. Thus, at this stage in your life, networking might be one of the best ways to enter the workforce with no stress.
You can be surprised by how many recent grads are landing their first jobs with the help of their connections. So, don't lose more time and start working on expanding your professional network right now. Once again, LinkedIn can be a great place to get started.
Craft a Killer Resume
Creating a winning resume is the next tip that should help recent grads land their first jobs with ease. Of course, this tip may sound too obvious. Yet, since many grads tend to undervalue its importance, it has to be on our list.
How to do this? You can create your resume on your own. Alternatively, you can get help from your college's career center or professional resume writing services. Whatever path you choose, you have to ensure that you create several versions of your resume (in different formats, for different types of jobs and industries, etc.). This way, you will ensure that your resume will be ready to go for whatever opportunity you will come across.
Craft Tailored Covered Letters
One mistake many recent grads make is not submitting cover letters along with their resumes when applying for jobs. Many do this just because they believe that if it's not required in the job description, submitting a cover letter is not really important. But, in fact, it is.
A cover letter that was carefully tailored to a specific company or job is a great opportunity to show more of your personality and anything else that's not on your resume. Thus, a well-written cover letter can really give you a competitive advantage and help you stand out from the crowd.
Target Your Job Search
When you have just graduated from college, it can be rather unclear what you should be looking for in your first job. Due to this reason, many grads make crucial mistakes in their job search.
One way to avoid making mistakes is to target your job search to the knowledge, skills, and experience you already have. If you can target it based on these criteria, you will be able to filter out the opportunities that don't suit you and focus on applying for jobs that you can actually handle. You can also specify the location, you can search for startup jobs in DC if you prefer to work for a tech company in Washington DC. Take note that some companies require their employees to move to another location so you must also be prepared when this happens.
Be Open to All Opportunities
Though our previous tip says to keep your search targeted, it doesn't mean that you should keep your focus very narrow. In fact, when you enter the workforce for the first time, you can never be 100% confident in what suits you the most. Thus, the more open you will be to all opportunities, the greater will be your chances of landing the right job.
The Bottom Line
Getting ready for your first job is frightening and exciting at the same time. Luckily, now you have the tips that every recent grad should know before they start looking for a job.
Follow these tips to get the best results and avoid stress. Good luck!