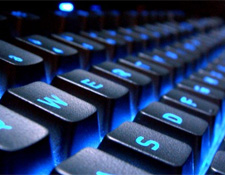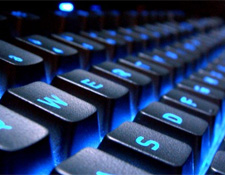 Emails are now a vital part of everyone's day-to-day communication. For those people who are very active online or who run their own business, a solid email management system can make a world of a difference to the overall success of their enterprise. Anyone can stay on top of their email inbox just by following a few guidelines and making use of the tools and software readily available. A healthy email routine is a way forward for those who cannot afford to miss even a single message.
Read and reply
The most common way emails get overlooked is when their intended recipient reads them without relying on the spot. Correspondence that has been marked as read will easily blend in with the other emails you have already replied to, and when receiving numerous messages a day it's very likely that you will not remember which emails you have yet to address until it's too late.
Don't ignore mail
Another useful habit to get into is to compose a standard reply for those emails you don't have time for on the day and for those messages that require a detailed, well-thought-out reply. A default response will show that you are receptive and do not intend to ignore the email. Structure it in a friendly manner, and don't forget to personalize the message where possible. Giving an estimate as to when you will be able to reply in more detail is a good way to show your commitment to establishing solid working relationships with others.
The first impression people get of your business and your work ethics may depend on the way you answer your emails, and there's no better way of ensuring your services are viewed in a positive light than to be proactive and not ignore emails for long periods of time.
Use folders

Many email providers allow you to sort your correspondence and some even enable color-coding. Labeling the messages you receive according to subject or urgency is an easy way to stay on top of the game when your inbox seems to be flooding.
Categorize your mail
Preferred categories vary from person to person, but one of the more useful methods of sorting through email is to label individual messages according to urgency. This way you can ensure you will prioritize the right issues, and even if you can't reply on the spot you will know where to find the messages that require an answer as soon as possible.
An example of this practice is to consistently use four labels: "urgent" for the emails that cannot wait; "up next" or "to-do list" for the ones that do require a reply but could wait for a few hours; "anytime" or "maybe later" for messages that you can address whenever you find the time or at the weekend; and "archive" for the messages you have already answered.
Archive messages
If you're particularly organized, you can choose to split your archive according to the topic. Archives can be categorized by using separate labels such as sales, proposals, or networking, or even in two big groups to ensure your personal correspondence doesn't mix with business emails. The "personal" versus "work" principle can also be applied to the rest of your inbox.
Keep track of your contacts
Keeping your address book in check is a great way to avoid confusion when sending emails. Labeling your contacts based on where you met or what skills they have helps track them down at a later date when you require their services or you simply need to get in touch.
This is especially helpful for contacts you have made at networking events. Taking the time to save their email addresses can be a lifesaver, even if this means having to spend a few hours one day typing in information from business cards. The work will pay off.
Look for the newest plug-ins
Using tools to visualize your contact lists can help you put names to faces and make your inbox feel more personal. There are a number of browser plug-ins available on the market that will make use of the advertising space in your email client to display the picture and some biographical information associated with a certain email address.
Most of these tools are free and use information readily available on the Internet, such as details your contacts have added to web forms or email profiles themselves. You only need to install the plug-in, a simple process that normally takes just a few seconds.
These applications are often adapted to function on the different Internet browsers out there, and more and more helpful plug-ins are developed every day. Get into the habit of checking for updates or for new products that can make your life easier.
Switch email providers if you must
Managing an email inbox should not be something Internet users dread, and you can save a lot of time just by putting a few organizational methods in place. If your current email provider doesn't seem to have any helpful tools or features to allow you to sort through your correspondence, don't be afraid to switch to a more effective alternative. See what's out there and find the best option for your inbox.