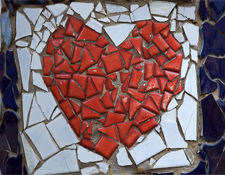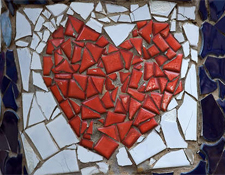 Breaking up is never easy to do. Whether you're a 15-year-old boy who's too scared to confront an emotionally-charged girl, or an adult suffering in a dead-end marriage, mustering up the courage and self-respect to make a change and improve your life is not always easy.
Leaving a job is difficult too.
There's the time you have invested; the fear of change; established relationships; a change in pay and benefits; and so on. In fact, when you add it all up, it's amazing that anyone makes the leap.
Leave a job with the same dignity and openness that you would exit any relationship. Expect feelings to be hurt. But if you have a plan and follow these tips, you'll feel good about the break up:
Wounds will heal. You probably couldn't be happier to be moving on to a new job. But whatever it was that led you to leave, a screaming boss or smelly office, it will fade. Over time you will learn to let go of the anger associated with the job. You might never wonder why you left, but I can almost guarantee the feelings—especially the negative ones—will fade over time. Try to leave the burden of the job at its doorstep.
[See Ignore These 10 Outdated Pieces of Job-Search Advice.]
Respect. Even if a relationship has soured, it's important to retain respect for yourself and the other party until the very end. Keep in mind that there was a reason the relationship worked to begin with. Be the better persona and remember the good times. Leave on a positive note with your head held high.
Read the rest of my post at U.S. News & Word Report.