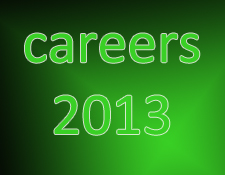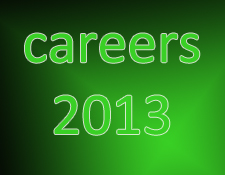 In tough economic times, many people are looking for stable careers in 2013 that do not require a college education or extensive training.  In searching for a career such as this, being informed is one of the powerful assets you can have going for you. The United States Department of Labor supplies statistics on industry growth that reveal the following 8 careers that are actively hiring with little required training.
Career 1: Certified Nursing Assistant.  According to the United States Department of Labor, Bureau of Labor Statistics, growth in the field of certified nursing aides, orderlies, and attendants is expected to grow 20% in the next eight years, a rate far ahead of the national average of all fields.  National median pay for 2010 was over 24K or about $11.54 per hour.  On-the-job training is all that is required in many states, although some states requiring a test to be passed after a certain time on the job to receive certification or a license from the state.  A high school diploma or GED is the only educational requirement in most states.  
Career 2: Registered Nurse. Those looking for a stable and rewarding career with a much higher pay scale can attain the position of registered nurse with as little as two years by obtaining an associates degree from a low cost community or junior college.  Registered nurses with an associate's degree can command up to $31 an hour or more in hospitals, nursing homes, and private care practice.
Career 3: Security Guard. The Bureau of Labor and Statistics predicts growth in the security guard field, both armed and unarmed, of over 18% in the next several years and national median pay in 2010 for security guards was over 24K or over $11 an hour in wages.  Some states require some training and certification, while some states require only on-the-job training.  A high school diploma or GED is the only educational requirement most companies require for security guards. 
Career 4: Personal Care Aides. Another fast growing field with little training is a personal care aide. With the aging baby boomer generation, the demand for people who can serve the disabled, chronically ill, cognitively impaired and elderly continues to climb. The media pay is around $21,000/year or $9.70 an hour. There is expected to be a 70% growth rate in this field between 2010 and 2020. No high school diploma is required and on the job training is available.
Career 5: Construction Laborers. As the economy recovers, there is projected growth of 25% between 2010 and 2020 in the area of construction labor. Median wages are $28,000 per year at $13.66/hour. There is often no prior work experience and on short term on the job training is available.
Career 6: Meeting and Event Planners. Although most jobs in this field require a bachelor's degree, beyond that there is little prerequisite training required. The field looks to grow at a 44% clip over the next 8 years and the average event planner makes around $45,000 a year or $21.76/hr.
Career 7: Glaziers. Glaziers install windows in skylights, storefronts and display cases. No formal education is required and the field is growing at 42% over the next 8 years. The pathway to employment is often through apprenticeship to learn the craft and as the field expands these apprenticeships become more readily available.
Career 8: Cost Estimators. Another field that requires a general bachelor's degree, but no formal training is a cost estimator. This profession collects and analyzes data related to the cost in terms of finances, time and resources for various projects. The demand for this position will grow 36% over the next 8 years and the average wage for the industry is $58,000/year or $27.82 per hour.