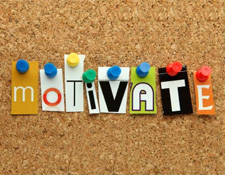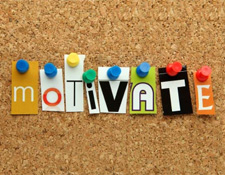 Whether you're looking for a new job, trying to make your current one better, or planning a career transition, you'll need a healthy dose of motivation. Without discipline and will, your dreams and ambitions never come to life, turning even the best intentions into dust.
Here are seven ways to motivate yourself, so you can pick and choose the ones that work best for you:
Find the why. When we set out to do something, it's important to keep the why in the front of your mind. Are you looking for a new job because you dislike your boss? Need more money? Want a shorter commute? Getting where we want to go can be a long journey, so never forget what set you out on the road to begin with. Write down why you're motivated and refer to it often.
Look forward. Pretend you have accomplished your goal. For example, if your goal is to learn a new language to impress a girl, you need to consider if the task is worth taking on—what if she rejects you? View things from multiple perspectives and ensure you are taking worthwhile roads. Once you commit, put the negative scenario out of your mind and concentrate on how good it will feel when you succeed.
Read more of my post at U.S. News & World Report.