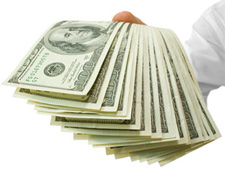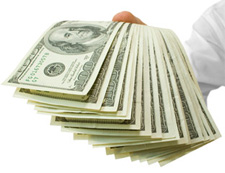 Jobs are hard to come by these days and making ends meet is no picnic either. If your current position isn't bringing those ends any closer together, it might be time for a raise. Here are seven ways to get a raise.
7. Work Hard
There's one way to make sure you don't get that raise: slack off. If you want to take a break from impressing your buddies in order to take a stab at impressing the boss, then work and work hard. Now you have to decide what this entails and how far you'll have to go but hard word never hurt anybody and, yes, it does build character. Just don't forget that it can also build your bank account.
6. Ask, And You Might Receive
Seems simple but we know it isn't. However, facts are facts. And if you know your work deserves a little extra come payday and can back up your performance history, then present your case to your boss. Good workers and solid employees are not that easy to come by these days. Your boss will want to keep you if you measure up. Show him or her that you do.

5. Quit While You're Behind
Of course, the other side of #6 is that you've got a boss who doesn't care one way or the other as far as your salary is concerned. In this case, you might have to threaten to quit. People tend to only do things when they have to and some don't know what they've got 'til it's gone. Let your boss know that you'll be gone without that raise.
4. Raise The Bar
If taking on the boss doesn't appeal to you, then simply quit and find a job that pays more. You might find a job you enjoy doing more along the way, which is a nice added bonus in addition to the rise in salary. Mission accomplished.
3. Take One For The Team
You've got to demonstrate that you're a team player. If you're lucky, you already care about the work you do and bring some measure of passion to it. Well, take that drive to the next level and show your co-workers and, more importantly, your boss, that you are working for the benefit of the company.
2. A Job Well Done
With hard work comes smart work. Do your job and do it well. Only in politics is incompetence most often rewarded. Running around like a chicken with his head cut off to show your boss how hard you work while leaving a disaster in your wake, will not impress anyone. If anything, you'll probably scare you co-workers silly. Use your head and work productively.
1. Exceed Expectations
If your boss likes a worker with initiative and drive, then you won't impress him or her by staying late to sharpen all the pencils in the office. If you want a raise for your hard work, then know what qualities your boss looks for in their employees and become the embodiment of them.
About the author: This article was written by Andrew Salmon from LifeCover.ca – a website about life insurance for Canadians.