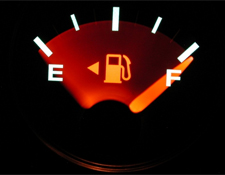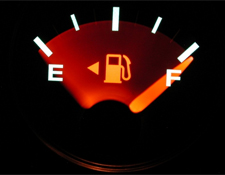 This post is for my fellow commuters who have the luxury of driving to work everyday. I know, we're destroying the environment, but it's just so much better then waiting for buses and trains (something I've spent too many of my years relying on!).
Even though gas prices have dropped a whopping 10 cents from this time last year, it's still super expensive. Hopefully these tips will help you this Labor Day weekend and beyond.
1) Roll up the windows. When air flows into the car, it causes resistance – in turn – producing a drag that will reduce gas mileage by 10%.
2) AM/PM. When filling your tank, try to do so early in the morning or late at night. Your goal is to do it at the coolest time of the day. Cooler temperatures mean denser gas, and that means you're getting more mileage for your money.
3) Humpday. Buy on a Wednesday. I don't care what anyone says, these gas guys jack up the prices late in the week to bang us into the weekend. Once sales slow down in the middle of the week, they need to compete for your business by dropping down prices.
Please subscribe to our blog and podcast.
4) Timing. Don't be a stalker, but you should try to learn your regular gas station's routine. Odds are they raise or lower their prices at approximately the same time everyday (usually around 10am). Beat price trends by showing up to fill up before they have a chance to milk another few cents out of you.
5) Down the road. Let's say you get to your regular station and the guy is already up on the ladder changing prices – and you know the price per gallon is heading up. Well, keep on driving! Head to the station down the block. You have a 50/50 chance that they haven't adjusted their price yet.
6) On the border. If you're on a highway for a road trip, you already know you are going to pay a premium at gas stations right off the exit ramp. Here's the trick. If you've gotta fill 'er up, try to do it at gas stations that sit on state borders. Not only to they price aggressively, they often receive tax advantages that get passed along to you in the form of cheaper prices.
7) Inflation. Be sure your tires are inflated to the max. For each pound pf pressure your tire is underinflated, you'll consume 1% more fuel. If you're like me and wait until you feel yourself sliding on every turn, not only are you risking lives, but you're wasting money.
Got a gas-saving tip? Share it below! You can also roll the dice and carpool. Learn more by downloading this episode of the Working Podcast.