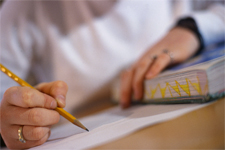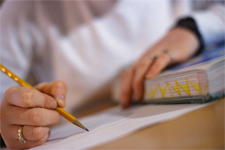 Modern students can learn more and learn it better than ever using the tools available in the Information Age. When looking for references, looking for tutoring, or finding additional instructional material, students can get their hands on more tools than ever before that can help them on their way to academic success. Here you will find the 6 best online resources for students that include valuable learning opportunities for free.
1. Open Yale Courses presented by Yale University allow free access to a variety of introductory classes where students can gain insights from some of the most distinguished professors anywhere. These courses come from actual Yale classes and are available in audio, video, and text formats for the convenience of the public. Students can come here to get a taste of a different academic path or to gain reinforcement for their existing path. Open Yale Courses has offerings in Astronomy, Biomedical Engineering, Chemistry, Economics, English, History, Music, Philosophy, Political Science, Psychology and more. These classes are offered by Yale as a public service and aim to boost skills, develop thought, and improve the individual student's capacity for independent learning.
2. Fathom is an online source for learning supported by a number of scholarly institutions that include the British Library, Columbia University, the London School of Economics, the Science Museum, the University of Chicago, the University of Michigan, the Woods Hole Oceanographic Institution, and others. An entire archive of Fathom courses is available from one Web site and each contributing partner may have additional learning options available on their individual Web sites. Students can diversify their learning experiences or use the materials available through Fathom partners to enrich their current educational pursuits.
3. The Research Channel offers a range of lectures and presentations in video format that help students learn, study, research, and master a multitude of subjects. Choose from 3,500 titles students can glean from to develop a better understanding of their fields, or find material for presentations and projects.

4. The Academic Blog Portal takes students behind the scenes of academia and presents them with new insights into subject matter as well as resources that come directly from professors and teachers themselves. Blogs from the Humanities, Professions, Sciences, and Social Sciences are neatly indexed and available for the public to browse for learning. If you need more insight into a particular academic topic, stop here first to see what those who teach the subject are saying.
5. Google Scholar offers peer reviewed articles, papers and theses that provide outstanding sources for research, presentations, and extracurricular learning. This impressive information store comes from professional societies, universities, repositories and a huge number of academic organizations. Students can spend hours here gleaning from one of the most advanced storehouses of knowledge ever made available to the public.
6. World Public Library houses over 750,000 electronic texts, making it the single largest collection of online resources assembled under one roof. With an almost perfect record of uptime, World Public Library offers materials for research, study, teaching, and collaboration on every topic imaginable. From medicine to religion to history to economics and more, students can resort to this site whenever they need references, new perspectives, or additional material during the course of study.
There is a fee to gain access to World Public Library, but the $8.95 for an entire year of access is relatively small considering the amount of information the Web site delivers.
7. Online Education Database has a compilation of free academic courses that are provided by educational institutions from around the world. Here you can take the same class as regular students take, only you usually do not get college credit for them. Anyone can attend the classes listed and most of them are free. Students can use these courses as a way to expand their knowledge, build depth in current studies, or to find extra material for projects.
After reviewing these 7 best online resources for students, you can tell that more than a lifetime of learning is easily possible online. Jump in now and find the resources that you like the most.
This is a guest post by James, a writer at an online ink supplies store where he writes about tech news and reviews products like the T0715 as well as posting on their design blog.