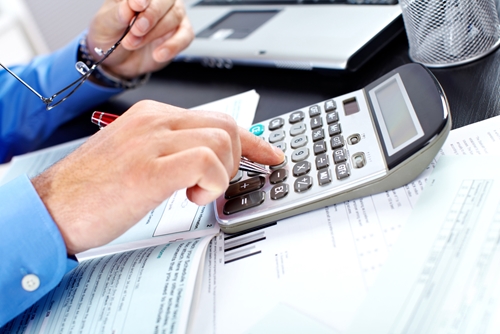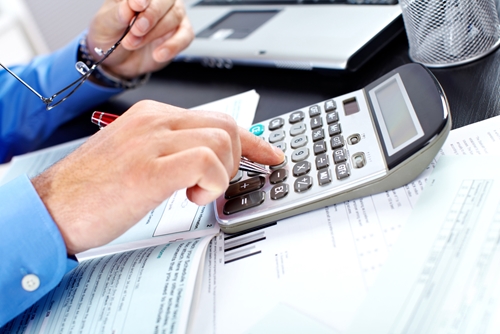 Accounting careers are still one of the safest jobs we can get in this economy — especially for those really good in math. But it takes more than just an aptitude for numbers to be able to successfully launch a career in accounting. So in this article, let me shed some light on 8 essential tips you need to learn today if you want to successfully join the ranks of accountants that thrive in the industry.
Get licensed as soon as possible.
The first step you need to do to kick off your accounting career is to actually become a CPA. Some people take it after getting a Master's Degree. Others prefer to work for a while and gain a few practical skills before taking the test. Either way works. 
However, you must never skip out this step because you won't be able to advance your career otherwise. So I say get it out of the way and take the test as early as you can. 
But, don't think you can ace the exam all on your own! You need to prepare yourself and review extensively a few months before the CPA exam. You will thank yourself later for it.
Don't be picky with your job at first.
Everyone has to start somewhere. And that's true even for someone who is already a licensed CPA. That license will guarantee that you are qualified to be in the industry. But it doesn't make you an automatic boss. Entry-level jobs exist for you to learn practical know-how and increase your understanding of the field. 
You're not expected to learn everything there is in accounting just after your bachelor's degree or even after taking your masters. Take this opportunity to understand what it takes to be an accountant and familiarize yourself with what road you might want to take from there.
Getting yourself a senior mentor to guide you will prove beneficial for a budding accountant such as yourself. A mentor is more than a teacher because he or she can also be a lifelong friend. He or she will impart wisdom and expertise that a neophyte such as yourself will certainly treasure for a lifetime. 
So how can you find the perfect mentor? It's not as easy as it sounds and it's not as if you can ask someone to simply be a mentor for you. To be honest, mentors can be found in the office, or even in your school. Professors can be great mentors if you can grow your friendship outside the academic setting. Senior workmates are good, too. Just make sure they're willing to teach you what they know.
Always be on the lookout for better opportunities
In this day and age, even accountants have to battle something called job security. Even the most tenured employees get let go when the company itself can't handle the internal and external stressors of the business. And what's stopping a company from letting go of a novice accountant who hasn't even been with them for an entire year, right?
To make sure that your career will remain intact, despite the uncertainties of today, you must be guided by a couple of safeguards to follow religiously even while you're busy doing your job. 
One of these tips is to always be on the lookout for better opportunities. Be open to proposals and learn how to discern a good deal from a rip-off. Keep your eyes, ears, and nose open for the next opportunity that may come your way.
Learning doesn't stop after getting your CPA license. The best way for you to be employable or be on the next promotion list is to continue to expand your learning even while working. No, I'm not saying ask for tips from your peers, but to actually enroll in a few certifications each year to up your game. 
Your degree, your license, and even your other qualifications can only get you so far. It can help you get noticed by different employers or clients. But your impeccable communication skills will be the one to land you a job. How well you can communicate your thoughts and exchange ideas will be your best ally when looking for the perfect job in whatever field that may be.
Have your own specialization.
The field of accounting is huge. And by now, you must know that there are a couple of things you can do as an accountant. To further your career, you should learn a thing or two about all the specializations in accountancy, but to be an exemplary accountant, you must have your own specialization. 
This will help you and your prospective clients figure out what job you can or cannot do. It will help you zero in on additional learning you need to get. Deciding on specialization can even get you a mentor that has extensive knowledge in the specific part of accounting you need to know.
These tips may sound overwhelming at first. But take a deep breath and take them all in one at a time. This list exists to help you start an accounting career, which is by no means an easy feat. So it's understandable that you may want to take things slowly and work your way up to your own way. I know you can do it.