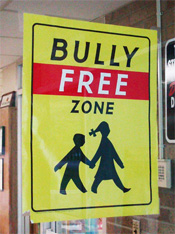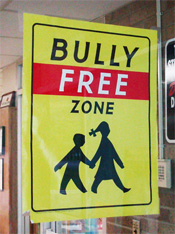 Were you a victim of bullies when you were in school?  If you thought that all the aggravation and harassment would end after graduation, you were wrong.
The truth of the matter is that bullying can still go on right into adulthood. Have you encountered bullies in your office?  It's important to equip yourself with knowledge on how to deal with them.
The first step in dealing with bullies is to recognize what or who is the bully. First, you must determine whether or not an act is considered bullying.  Try to put yourself in the other person's shoes; would you behave that way?  If you answered 'no' then you might have a bully on your hands.
If you still don't know what a bully is, here are some tips to spot a one:
Easily gets too close and personal with you in order to find out your fears and weaknesses
Will try to isolate you from other workmates
Usually roars at you with insults or will try to humiliate you (might use comedy as a guise)
Does not act accordingly inside the workplace
Once you have recognized a bully or bullies, the next thing to do is to document and take note of the encounters.  Write down what exactly happened and NOT what you felt.  Write down where and when it happened, what he or she did, and who were there to see it.  Keep a detailed journal of the harassment.
The third step is to confront him or her.  Yes, I know that this is a scary step, but it's essential.  Muster up the courage and let the bully know that you do not deserve this kind of treatment.  Do not be hostile or violent.  Keep it cool and professional.  Since bullies are commonly unreasonable, they will most likely continue bullying anyway.
The fourth step is to go to the authorities if bullying becomes intolerable.  Raise the issue to Human Resources so that there will be a action taken against this person.  The bully will most likely deny your accusation so make sure that you bring your detailed written account of the harassments.  He or she will throw any issues at you to destroy your character so be ready.  However, if the bully owns the company you are working for, you might want to consider looking for another job – as soon as the bullying begins.
The next step is to stay away from the bully as much as possible.  If you are on the same team or department, continue carrying out tasks with him or her but always keep your distance.  Keep your relationship strictly professional so you can continue carrying out your tasks well.  Make sure other coworkers are involved  so that there is always a witness to neutralize the situation.
The last step is to transfer to a new job if working becomes impossible with the bully around.  But before you do that, you might want to see a psychiatrist for a consultation.  There are some cases where  these terrible experiences manifest themselves as post traumatic stress, heart palpitations, sudden increase in weight, decrease in weight, nausea, and physical body pain. I urge you to see a mental health professional if you experience any of these problems.
Don't worry about being bullied, my friend.  You are not the only one experiencing this kind of abuse.  There are many others like you who are continuing to battle against this injustice.  So just hang in there, be strong and most importantly, take action now!  Good luck and I hope the tips in this post are helpful to you.