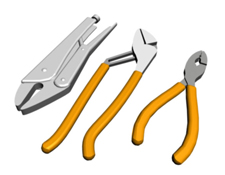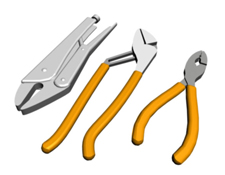 Does it feel like you've been looking for a job forever? The problem might not be with you or your credentials it could be how they are presented on your resume. Resume advice from ten years ago is outdated and, especially if you are new to the job-seeking market, your resume might not be as effective as it once was. Fortunately, by making some quick tweaks, you can make your resume start working for you again, leading to a better chance of being noticed by a hiring manager.
1. Change Your Method of Delivery
If you are just firing off a resume in an email to every job ad you see, chances are your resume is winding up in the trashcan. You have to make your resume stand out. That might mean faxing, mailing or even hand delivering your resume.
2. Change the Recipient of Your Resume
Networking is the name of the game today. Looking to be hired at a company where a friend or an acquaintance is working? Instead of emailing your resume to the HR department, ask your friend who is involved in making the hiring decisions and make sure your resume winds up on that person's desk.
3. Get Rid of the "Objective"
This section of the resume is a relic of times gone by. Hiring managers care about online degrees, training and accomplishments. Some will toss any resume that still features an objective statement. The objective statement is all about you, but hiring managers want to know how you will benefit the company. Instead, create a list of your strengths, specifically how you saved previous employers time, labor and money. Use specific figures or dollar amounts. This type of information gets results.
4. Check Your Buzzwords
Resume advice from ten years ago advised everyone to use the same key "buzzwords" in an effort to make a resume stand out. The problem? Since everyone continues to use those buzzwords, now nobody is standing out. If you see any of these words in your resume, get rid of them:
·         Extensive experience
·         Innovative
·         Results oriented
·         Motivated
The problem with these words is that they don't actually mean anything. Instead of claiming "extensive experience," tell the reader exactly how many years of experience you have and precisely what you were doing.
5. Leave Out Your Hobbies
You can discuss these in the interview if you want, but they don't belong on a resume unless you are applying for a position as a game-tester and your hobby is playing games. At the worst, they may set you up for discrimination, and if you have time-consuming hobbies, the hiring manager may think you won't have time to complete your work.
6. Double-Check for Consistency
First impressions are a big deal and your resume is the first impression any hiring manager will have of you. Keep your formatting consistent throughout the resume, including fonts, bullet points and margins. Additionally, your resume should not have a single error in it. Because it can be difficult to catch your own errors, have a trusted friend or family member give your resume a once over to make sure it's completely error free.