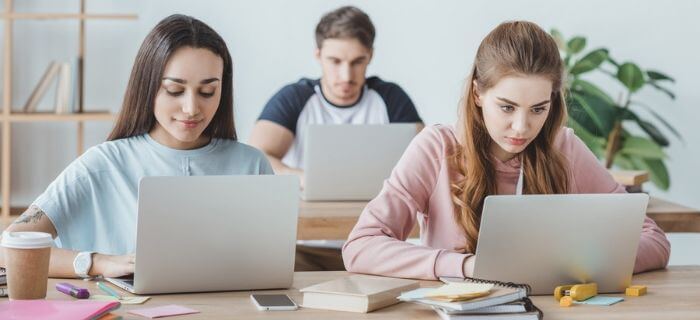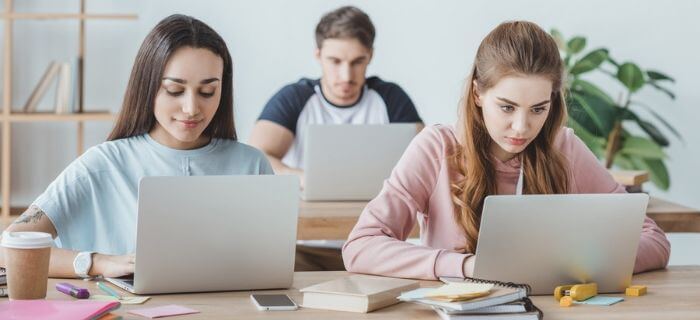 Being a student is not easy. And, to complicate matters, it is also never cheap.
Having to pay for tuition, books, dorm, and cover all sorts of other expenses, students are almost always living on a tight budget, and, to change this, they eventually start looking for jobs to make ends meet.
Issues Facing Working Students
So, you are a student, and you need some money for living. The most obvious solution would probably be to land a simple, entry-level job in your area and start making cash. Though this is the obvious solution, it's not that simple.
The biggest issue facing working students is a constant lack of time. Whether working full-time or part-time, students barely have any time left for their studies and everyday lives. Eventually, their performance drops, they face burnout and start failing in all spheres. To save their academic performance, students can hire a professional essay writer and delegate their assignments. However, this won't save them from the overall stress and anxiety caused by an endless lack of time and other issues.
Luckily, there is a solution that can rid you of all these problems at once. We are now talking about the possibility of starting your career from home. 
Make Money From Home: 6 Best Jobs to Consider
If you are a busy student, who nevertheless is determined to start making some cash for a living, now you know that online jobs are the future. The only question that is left there is what kind of job you can do from home?
Luckily for you, the options are endless. Moreover, not all of them are hard to do or require special technical skills, so everyone should find something to match their needs and abilities. To help you get started, here is a list of the best online jobs for students.
Tutor
Is there anything you are good at? It might be a school or college subject, music, arts, or any other craft. If the answer is yes, you could start making a living by teaching others what you know and can do yourself. The average salary of online tutors can range between $13 and $20 per hour or go even higher depending on your level of skills and knowledge.
Best part? With this job, you will be able to manage your work schedule however feels right for you and leave enough time for your own studies, extracurriculars, and other things.
Social Media Manager
Do you think you know how things work in social media? Maybe you are running your own successful pages on networks like Facebook, Instagram, and others? In this case, another great online job you can consider is a social media manager. According to stats, the average salary of an employed social media manager in the US is around $62,000/year. A freelancer's salary can go even higher depending on multiple factors. In any case, it is a good option to try.
Transcriptionist
For those of you looking for simple jobs that don't require prior work experience or special skills, the job of a freelance transcriptionist is a perfect option. Basically, this job requires you to watch videos or listen to audio files and transcript their contents. The job isn't hard to do. All it requires is an eye for detail and a high level of accuracy, whereas the pay can go up to $25 per hour.
Influencer
If you have something to share with the rest of the world and believe that people might be interested in what you have to show and tell them, then becoming an online influencer might be an option for you. But, keep in mind that becoming an online influencer may not give you the desired income right away, unlike other jobs we shared with you here. Influencers make money from advertising. So, before you can start making cash, you will need to gain a solid base of followers first.
Online Assistant
This next job option will suit students who are extremely attentive to detail, self-motivated and have solid communication skills. If that sounds like you, you could try building a career as an online assistant. Typically, this job implies assisting with scheduling, bookings, and other minor everyday tasks, and it can pay pretty well too.
Freelance Writer
Finally, one more option you have out there is to start writing content for money. These days, there is a huge demand for good freelance writers who can craft excellent articles, blog posts, landing pages, and other types of content, following the given requirements. Freelance writers can make around $60,000 a year and higher depending on the scope of work they perform and their skills. So, if you are good at writing, this is one more online job to consider. 
The Bottom Line
If you are tired of trying to make ends meet but have literally no time to do a full-time job, starting an online career is probably the best solution you can find. Working from home and being your own boss can help you gain a stable source of income without giving up on your studies and personal life. And the options we shared with you in this article are the best ones to consider if you are still at college.
Test different options from our list to find something that works best for you and boost your quality of life already now!