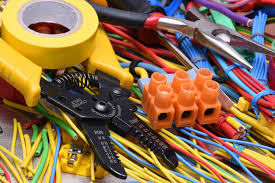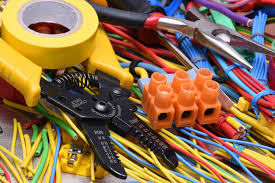 An electrician's job offers a wide variety of benefits, including stability, high wages, and a lack of boredom. Check out the 6 key benefits of becoming an electrician below to determine whether this is the perfect career for you. 
The comfort of Job Security
Choosing a career path that's secure is difficult in today's climate. With daily new trends and technological advancements, predicting a career that'll survive for a long time becomes nearly impossible. However, trade jobs, such as electricians, are positions that guarantee job security for years to come. 
If you're seeking a new career but concerned about the constant changes, consider how the job security of being an electrician could comfort you. 
We need electricians for our homes, businesses, and daily lives. Society is reliant on electricians to function. 
Job security is a major benefit of becoming an electrician and could prove to be the deciding factor for you when choosing a new career path. In fact, plumbers, electricians, and carpenters have been labeled as some of the best jobs for the future.
While money isn't the sole factor when selecting a career, it is an important aspect to consider. You want to earn enough money to support yourself, support your family, pay off your debt, and live your life. 
Electricians make a decent income compared to other construction positions. By starting with a livable wage, they are able to slowly progress and improve till they're making near 6 figures. 
If you're searching for a future career that will fulfill your financial needs, becoming an electrician could be the ideal position for you. 
Possibility of Being Your Own Boss 
Starting your own business as an electrician is not a difficult process. As long as you've acquired the skills and business sense required, you can achieve your dream of becoming your own boss. 
Research steps for starting a business. Make sure to develop a business plan that covers your company's goals, financial situation, services, and pricing information. Put your plan into action to turn your hopes into a reality.
If you're interested in the possibility of owning your business and being your own boss, become an electrician to be able to seamlessly make this transition to boost your career and reach your goals. 
People dream of a job and schedule that allows them to perfectly balance their work and life. Electricians have the capability to create their daily schedules to align with their needs and wants. 
While electricians occasionally are required to be available on weekends for emergency jobs, this is not the norm. The higher up in the company you are, the least likely you are to work these types of jobs. Additionally, if you own your own business, you can choose whether or not your business will even offer these services.
If you need a career with greater work-life balance, becoming an electrician will allow you to work during the day and spend time with family and friends at night. 
If sitting at a desk doesn't sound appealing to you, start looking for a job where you actively perform different tasks daily. 
Electricians offer a variety of services, travel regularly, and perform hands-on work. They are always on the move for their jobs, which means there's never a slow or boring moment. 
Getting on your hands and knees and working hard is required for electricians. Avoid a dull workday by pursuing a career as an electrician. 
The process of becoming an electrician is fairly simple. Once you meet the education and experience requirements, you must obtain a license. 
Earning a license involves:
Filling out an application

Studying important materials

Passing an exam

Keeping your license renewed through continued education 
Gaining an electrician's license is an easy process that allows you to learn and stay updated about the business in the process. 
If you're interested in taking steps towards becoming an electrician, work to obtain your Wisconsin contractor's license in order to start working. 
Becoming an electrician is a perfect career choice for someone who craves stability, hands-on work, and growth opportunities. Start your career as a successful electrician today and reap the benefits by getting to work learning and earning your license.