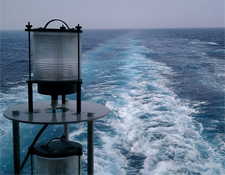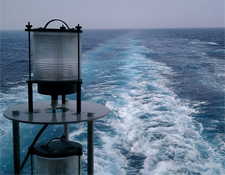 There's a common misconception that those of us that work from home have the enviable pleasure of playing hooky and hanging the "gone fishing" sign out whenever the mood hits us. If you believe that, I've got some land I'd like to sell you.
Sure those who work from home have a little more flexibility and a little less accountability, but productivity is even more crucial. The reason? A simple business equation that many of us discover not long after we hang out our shingle.
Too much play=too little pay
Even those of us challenged by college math get the gist of this.
Instead, savvy entrepreneurs realize that with freedom comes responsibility. With this in mind, here are five fool-proof ways to go the distance whether you're considering taking the plunge, or are already immersed in the entrepreneurial waters.
1. Let your goals serve as your compass. Where would you like to see yourself in 3 months? In 3 years? How much would you like to earn? Transform your dreams into a reality by having a written business plan and concrete goals.

2. Establish a routine. Contrary to popular opinion, good habits are just as easy to cultivate as bad. Just because there's no boss breathing down your neck, or imposed deadlines, doesn't mean that you can play Solitaire on your computer all day. Get in the habit of working on certain projects and tasks at the same time or in the same order. You'll find that structure helps to increase productivity.
3. Minimize distractions. Whether it's chatting on FaceBook, reading Emails, playing with your pet, or surfing the Net for celebrity gossip. Time is money.
4. Reward yourself for periodic progress. Back pats don't have to come just from supervisors. To stay motivated, remember to celebrate small victories and milestones. Whether it's a gift you buy for yourself, an equipment upgrade, or a chocolate treat….indulge!
5. Join a professional organization for entrepreneurs dedicated to your industry and interests. You'll find a wealth of information and resources to put you on the right path. And as they say, "there is strength in numbers."
Follow these five tips and you'll find success and smoother sailing, and potentially prevent being up a creek without a paddle. 🙂
This is a guest post by Jennifer Brown Banks, a veteran freelance writer and pro blogger. She holds a B.A. in Business Management. Visit her site @ http://penandprosper.blogspot.com/