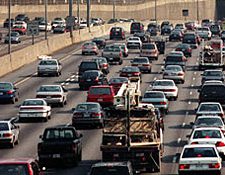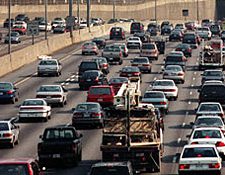 Fun and commute in the same sentence?! Surely not? However, a fun commute is possible with some thought and creativity. Here are some ideas:
1. Change Your Perspective
A commute is often something we endure: the time we are either going to or leaving work. However, if an average commute is 2 hours a day, that's 10 hours a week, which is an average of 480 hours a year for a full time worker. That is a lot of time! So, how do we make this time more fun? Firstly, a change of perspective helps. If you currently see your commute as something to be endured between getting to and from work, try and catch yourself and change your thinking. Be mindful of this time and stop wishing your life away! I used to find myself getting agitated regularly when queuing in a long line at the supermarket. I try and catch myself if I go down that track these days and remind myself, it is all my life. Anything can be enjoyable with a change of perspective!
2. Meditate
Using your commute to meditate can be very powerful, particularly when coupled with a change of perspective as outlined above. The link above outlines advice from Zen Master Thich Nhat Hanh and I highly recommend reading it.
When we see a red light or a stop sign, we can smile at it and thank it, because it is a bodhisattva helping us return to the present moment. The red light is a bell of mindfulness.
This is a very powerful way to use the challenges of a commute to return to the present moment.
3. Be Productive
Using your commuting time to be productive is a good feeling. If you are constantly feeling that there are not enough hours in the day, could you use your commute to do something different? No time for reading? Could you read (or listen to an audio book) on your commute instead? You could learn a language or outline ideas for a new business. How you commute will effect what you can do. For example, cycling to work is also using that time to exercise but you won't be able to write! Look at how you commute and see if you are doing it in the best way you can (i.e. could you swap the car for walking) and then decide how you could use that time productively.
4. Be Creative
I have recently started commuting to work by bus after giving up my car. One of the perks of this is having the time to stare out the window at the countryside (obviously I had to keep my eyes on the road when I drove!) which I am finding a great fuel for my creativity. Seeing different landscapes and different people on my bus each day helps fuel my creativity well for writing.  
5. Add Sound
Music can make a big difference to any task. I also love learning via audio on my journeys. When I drove to work, I used to listen to tapes by Dr Wayne Dyer, which made a real difference to my journey and to my state of mind when I arrived at work! What music or audio resources could you listen to on your commute?
How do you make the most of your journey to work?