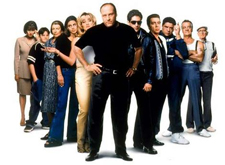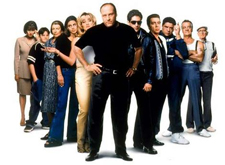 Imagine this scenario: You arrive at work on a Monday at 9 a.m. to begin your week's work. You realize what your colleague was supposed to have finished last week hasn't been finished. This leaves you putting in extra hours of work that will result in you staying late, again, covering for your colleague. What do you do? Normally you will put up with it for a while until you have to inform your boss of the situation, but now imagine your colleague is your sister-in-law, and your boss is your brother.
Working with members of your family has the potential to be a very trying, sticky and challenging. It can bring out the best in you and your relatives–and also the worst in your working relationships.
Here are 5 tips to ensure that your family working environment remains as positive and healthy as possible.
1. Blood Is Thicker Than Water
Yes you are work colleagues, but first and foremost you are family. You should always remember that and one way to do this is to talk and interact in the same way. Don't put up a pretence just because you are at work as this will be uncomfortable and unnatural. If you work with your mom and you normally call her "mom" don't start calling her by her first name when you are at the office.
2. Decide Who is Boss
This is one of the biggest issues family members face in the work place. To stop potential problems from arising always ensure you have a clear definition of roles and responsibilities. This will enable family individuals to run the business efficiently and prevents confusion over leadership.
3. Set Boundaries
You will find within any work relationship there are boundaries. These boundaries help workers know and understand the limits, hierarchies and rules that need to be followed. Establishing these boundaries will help to keep the ship sailing smoothly but remember when you leave work and enter your personal relationships again everything returns to normal.
4. Don't Bottle it Up
Always keep an open line of communication. The worst thing you can do is to bottle up emotions as they will fester and surface in negative energy around the office. Don't let the situation build up until it is too late to fix. Poor communication at work reinforces the need to talk about your feelings – "telling people how you really feel about something diffuses self-doubt and internal anger."
5. Talk Like Family
Always talk about any issues you have at work or at home. BUT remember to discuss each one in their suitable environment. Don't discuss work at home or home life at work as this can lead to negative emotions that can reduce your ability to work together. Communication is the main factor to success because it helps maintain good relationships with family both in and out of work and leads to effective decision-making.
Guest Post Bio: The Rug House are a family run business with over twenty years trading experience selling rugs throughout the UK and Ireland.