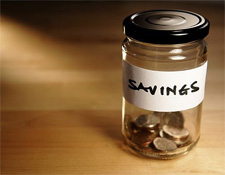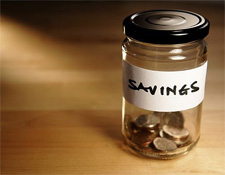 Living paycheck to paycheck is a perennial problem for millions of Americans. According to a recent study, more than half of all Americans stated that they would find it impossible to come up with $2,000 to cover an emergency should the need arise. The emergency plans that these Americans have for such an eventuality include taking cash advance loans, borrowing from friends or family or even taking out payday loans. However, it doesn't have to be that way. Here are five reasons that many of us live paycheck to paycheck and how we can break out of the cycle. Or, you can ask for a raise.
Failure to Pay Yourself First
There will always be bills and there will always be things that need to be purchased. That is simply a fact of life. However, those who successfully break out of the cycle of living paycheck to paycheck almost always report that they treat their savings a monthly bill. Simply thinking of putting savings away every month as just another monthly expense allows you to actually begin saving.
The Solution:
The easiest way to do this is to set up an automatic withdrawal from your checking account into your savings account each month. By doing this, the money is deducted in much the same way that other automatic payments are deducted from your checking account, automatically. You no longer need to think about it and you will eventually find yourself saving enough to break the paycheck to paycheck trap. Also be sure to sign up for rewards programs and items like an Amex Airmiles Card.
The Impossible Dream
Most economists say that it's best to have at least six months worth of salary put aside as an emergency fund. For a family earning $50,000 per year after taxes (a fairly modest sum with two incomes), this means putting away $25,000 in the bank. This amount seems, to a family struggling to make ends to meet, to be so overwhelmingly large that they give up before they even start.
The Solution:
The Chinese have a saying: a journey of a thousand miles begins with one step. Rather than focusing on the goal of putting away six months worth of salary, focus on a more achievable goal – that of saving up $500-$1,000. By doing this, you will have money enough to cover many of the emergencies that come up in the course of our lives and you will find that it's possible to achieve your goals more quickly.
Once you reach that initial goal, just start a new goal, to add another $500-$1,000 and so on. By focusing on such small, achievable goals, it's possible to finally break out of the paycheck to paycheck black hole and make your way to financial stability.
I Work Hard and I Deserve It
We all work hard for a living – even multi-billionaires who seem to have everything they could possibly want in life. However, it seems that many of us insist that because we work hard we "deserve" certain things which we simply don't need. You deserve that nice new car or that big house. You deserve the vacation in Paris at five-star hotels and you deserve the new 3D 72" TV set you've been coveting.
Whether it's these large expenses or smaller expenses (I deserve that latte grande from Starbucks in the morning because I work hard or I deserve that ultimate cable package because I work hard all day and want to relax at home), most of us find ourselves living paycheck to paycheck because we believe we deserve things.
The Solution:
Yes, you work hard. Yes, you deserve to treat yourself once in a while. However, you also deserve to live with the security of knowing that you have adequate savings in the bank to cover emergencies. Temper your deserving with the reality of knowing that you also deserve to have financial security and you'll find that many of those extras aren't really all that necessary after all.
Keeping Up with the Joneses
Yes, it's a cliché, but it's a cliché because it's true. We tend to insist that we need to have the latest and greatest so that we can show off to our friends and neighbors that we too have arrived. Never mind that we end up living paycheck to paycheck, one disaster away from losing it all just so that we can afford to purchase all these nice things.
The Solution:
Think like a millionaire. Most millionaires drive ordinary cars (the most popular vehicle for a millionaire is a Toyota Corolla) and live in modest homes. Warren Buffet famously lives in a modest house in spite of being worth billions and the heir to the Wal Mart fortune still drives around in a beat-up pickup truck. If it's good enough for these mega-millionaires to live modest lives, then it's certainly good enough for you.
Impulse Purchasing
Amazon.com loves it when people turn on one-click purchasing – it allows them to benefit from impulse purchases, which people might not otherwise buy if they'd actually taken the time to think about the product. Similarly, most retail stores include lots of small knickknacks at the checkout counter with the intention of grabbing impulse purchase dollars as well. While the numbers may seem small, the reality is that these impulse purchases add up to big bucks which often contribute to living paycheck to paycheck.
The Solution:
Walk around with a notebook and write down every single purchase you make, no matter how insignificant. This provides an instant pause for you so that you have to consider whether to make an impulse purchase. Plus, it ensures that you'll see just how much you're wasting on insignificant things which ultimately lead to living paycheck to paycheck. This, in turn, will ensure that you are able to resist the urge and start putting your wallet away more often rather than wasting money.