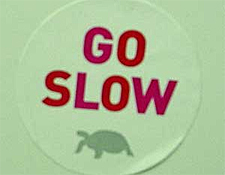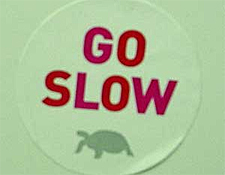 We've already established that work friends are not a good enough reason to stay at a crappy job. But as long as you spend time working in an office environment, you WILL form relationships. The question is, how far will you let them go?
Many annoying coworkers and difficult coworkers are not born overnight. In fact, sometimes, they take you by surprise. Before you become work buddies, consider these five reasons to take things nice and slow.
TOO MUCH, TOO SOON. I am a big believer that when it comes to relationships of any kind, it is impossible to go backwards. Think about it. If you see your girlfriend every Saturday night for a year and then on week 53 decide to make other plans, she will be upset. The same goes for your work buddies. If you meet Ken in advertising for lunch every day, how are you going to explain when you suddenly decide you can't take his smelly tuna sandwiches and trivial whining any more?
PREMATURE FAVORS. People network so that down the road they can ask for something. It might sound ugly when it's put out there in its raw state, but that's reality. I often find people connecting with me and asking for something too soon. I'm a gamer, and rarely turn down the chance to help someone. But at least pretend, people! When someone "takes" before they "give," and it's apparent, the relationship is strained (see #1). Allow "currency" to build naturally and do not go into a relationship with favors on the mind.

SOCIALLY ODD. We all have our own set of quirks. The challenge we face is whether to reveal these early (assuming we can control them somewhat) or try to hide them for as long as possible with an understanding that they will inevitably be revealed). Taking things slow helps you decide who you can trust. Once the genie leaves the bottle, you ain't getting him back inside. Our relationships are in a constant ebb and flow, so be careful about the personal information you choose to share. The last thing you want is to be "embarrassed" or filled with regret that you let someone "in."

ATTRACT A STALKER. No one likes a leech. On TV stalkers might have a similar look (menacing, white dudes with tired eyes. But the reality is they come in all flavors and are often difficult to initially detect. You'll need to get to know a person before you can determine if you're inheriting a shadow. A work twin is not needed because it's important that you…
RIDE SOLO. Being tied to another person is not beneficial to your career. You represent yourself; win, lose or draw. Aligning yourself too closely with another coworker forces the organization to think about two people rather than one when dealing with each of you. That means more headaches for them, less raises for you. It also means that your coworkers will treat you as one, and that can hurt your credibility. They might choose not to network with you because they don't like your "twin."
Remember the Heinz-endorsed proverb "Good things come to those who wait?" When networking, especially with coworkers, slow and steady wins the race…or at the very least, gives you more control over your work experience.