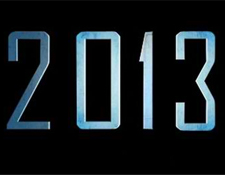 Many people today are still out of a job, and trying to decide which field to go into can be a confusing mess.
A recent joint report by CareerBuilder and Economic Modeling Specialists Intl can help, by identifying the jobs with the greatest potential for growth in 2013 and beyond:
1. Software Developer
The job with the fastest growth since 2010 is a software developer, fueled by companies competing to be the first on the market with new innovations. The Bureau of Labor Statistics is projecting a 30% increase in the number of employed software developers from 2010 to 2020.
The average salary for a software developer, according to the BLS, is $90,530 per year. They also report that most software developers design computer systems and work in related service firms or software publishers. Most software developers have a bachelor's degree in computer science.
2. Accountant/Auditor
Coming in second on the CareerBuilder/Economic Modeling Specialists list are accountants and auditors. Employment for this career has risen 3% since 2010, and the BLS expects that number to grow by 40% by 2020.
An accountant can expect to examine a company's financial records and make sure taxes are filed correctly and paid on time. Many employers want their accountant to have a bachelor's in accounting, and may require certification in specific fields.
3. Market Research Analyst
With a 10% increase in jobs (31,335) since 2010, market research analysts take the third position on the list. These professionals make an average salary of $60,570 per year, and the number of positions in this field is expected to grow by 41% by 2020.
Market research analysts study the market to project possible sales numbers for a product or service. Companies are seeking out these professionals to help them understand their marketplace and what their customers are looking for.
If you're interested in this career, you'll need strong math and analytical skills, along with a bachelor's degree — and top research positions may require a master's.
4. Computer Systems Analyst
A computer systems analyst analyzes data processing problems in order to improve computer systems. They take into consideration user requirements, company procedures, and problems to help improve or automate a company's existing systems.
According to the BLS, the median pay for a computer systems analyst in 2010 was $77,740 per year, and this career is expected to grow 22% by 2010. In order to get a position in this field, you'll need a bachelor's degree in information science — although you may be able to bypass this requirement if you can show a prospective employer your skills in this area.
5. Human Resources Specialist
With 22,773 jobs added since 2010 (a 5% growth), and a projected growth of 21% by 2020, human resources is another great field to consider. These professionals help their employers recruit, screen, interview, and train workers, and often handle payroll and benefits.
To become a human resources specialist, you will most likely need a bachelor's degree, although there are some companies who will hire you without one if you have related work experience. As of May 2010, the median pay for this career was $52,690 per year.
While the economy has taken a hit and been slow to recover in recent years, the outlook for many positions is still a positive one.
By doing a little research, you can find a career that will offer you great opportunities now and in the future.