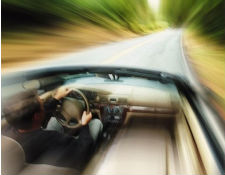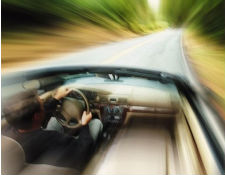 If you've always had a hankering in your heart to drive down the road like a speed devil, you don't necessarily have to dismiss this desire. There are several ways to fulfill this desire while still staying within the boundaries of the law. For example, there are many careers that allow you to drive very fast. It may not be 100 percent safe, but at least it's legal and you're doing something worthwhile while getting your speed kicks. Here are five careers where your need for speed will come in handy and some tips on how to enter said careers.
1. Race Car Driver
Watching a car race is a very exciting event. The only thing more exciting is to the one on the racetrack. By the very nature of their jobs, race car drivers need to drive as fast as possible. If you're interested in this career path, you first need to decide what kind of car racing you want to do. Some types of car racing include NASCAR racing, drag racing or open wheel racing. Once you're learned the basics of racing, it's a good idea to get a job at a racetrack or with a racing team so you can learn as much as possible from watching other people perform dangerous stunts. After that, you should try to attend a racing school.
2. Emergency Medical Technician (EMT)
People who drive ambulances, contrary to popular belief, are not just drivers. They are trained medical professionals who have had to learn how to burn rubber in order to save lives. However, if you're looking for a way to get your adrenaline going while doing a public service, this is it. To drive an ambulance, you must be a certified EMT, physician, nurse or paramedic. You must be at least eighteen years old, already have a regular license and pass a written examination.
3. Stunt Driver
Stunt car drivers need to be able to do dangerous stunts at high speeds. It's a cool job, but an incredibly dangerous one. There are stunt driving classes available, such as the ones run by Bobby Ore. You should consider becoming a part of the Professional Driving Association – unions can help you find and keep jobs.
4. Policeman
Police officers are sometimes required to drive fast if they need to get to an emergency quickly or are involved in a car chase. Car chases are actually a lot cooler in movies than they are in real life. Sure, you're getting to drive at ridiculously high speeds, but the pressure is on – there's a lot at stake. A car chase gone wrong can result in the death of innocent bystanders, destroyed property and totalled cars. Only police officers are allowed to drive cars – they don't hire drivers specifically for this purpose.
5. Test Drivers
Test drivers are drivers who get to drive cars before they are sold to the public. Every time a car company puts out a new car or makes significant changes, they need to have the car retested to see how it will behave in certain circumstances. A degree in mechanical engineering or coursework in automotive design might be helpful for getting a job in this field.