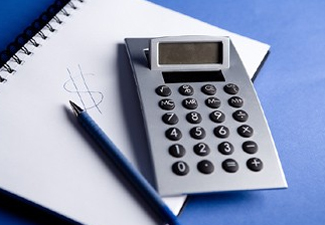 When we think of accounting we often envision calculators and pencil protectors; the job of an accountant just isn't usually thought of as an exciting one. However, since businesses in every industry needs people who can help manage money matters, accountants sometimes find themselves in jobs that are anything but dull.
The Areas of Accounting
There are numerous jobs a person can obtain with an accounting degree. These jobs may focus on accounts payable and accounts receivable, tax laws, payroll procedures, assets and liabilities, mergers, acquisitions, contracts, or bookkeeping. Some of the most exciting jobs in the field are:
Forensic Accountant: According to US News, a forensic accountant works with law enforcement to investigate and uncover white-collar crimes (crimes that are financially motivated and nonviolent). These crimes usually include things like insider trading, embezzlement, securities fraud, and Ponzi schemes. Forensic accountants have helped take down corporations like Enron and convict people like Al Capone.
Government Accountant: A government accountant works with the government on the federal, state, or local level. Their tasks often involve maintaining the records of government agencies and auditing private corporations, businesses, and individuals who are suspected of violating regulations or tax law.
Entertainment Accountant: It might not be center stage, but working as an entertainment accountant is a wonderful way to get involved with the glamour and glitz of Hollywood, Broadway, or television. These types of accountants are usually employed by television, radio, theater, and film companies to handle daily finances and manage financial planning. They work on entertainment productions, negotiate royalties, and advise celebrities.
Sports Accountant: Like entertainment accounting, sports accounting offers another opportunity to work in an exciting industry. College teams and professional sports franchises use accountants to help the set payroll, create budgets, negotiate salaries, and monitor the finances of the franchise. This area of accounting tends to have a lot of perks, including great pay and highly coveted game tickets.
International Accountant: A career that focuses on international accounting involves working with businesses and clients all over the globe. This is a wonderful way to meet a great deal of interesting people, and it's also a way to essentially get paid to see the world. Usually, this requires knowledge of trade treaties, emerging markets, international mergers, and different monetary values. Being fluent or semi-fluent in a foreign language such as Mandarin Chinese, Spanish, or Japanese can also be extremely helpful.
The Salary of Accountants
The left-brained aren't left out when it comes to their salaries; accountants are often paid fairly well. Per the Bureau of Labor and Statistics, accountants earned a median pay of $61,690 in 2010. Many also had the option of making more money through overtime pay; around one in five accountants works more than 40 hours a week. This is particularly true during certain times of the year, such as tax season. These statistics reflect typical accounting jobs; the positions mentioned above may offer much greater pay.
The demand for accountants is solid and projected to grow by 16 percent in the next few years. While this is right around the national average, the recent financial crises will likely pave the way for new specialized and interesting positions.