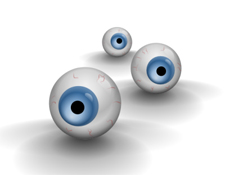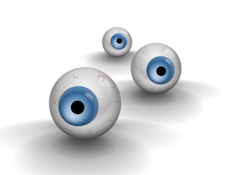 With all of the time and energy job seekers put into crafting the perfect resume, it's unfortunate to learn that hiring managers, human resource managers, and recruiters will decide your fate within 6 seconds of viewing your resume.
In today's competitive job market, a single job posting can elicit hundreds of resumes. Without doing anything crazy, how can job seekers increase their resume's chances of landing in the interview pile and not the trash? Here are four easy ways to get your resume viewed:
1.Customize your resume to each job that you're applying for. Many job seekers put far too much focus on quantity rather than quality during their hunt for a job. This is usually made evident to potential employers by the lack of customization in a candidate's resume.
While it takes a significantly larger amount of time and energy to tailor each resume you send out, this method has proven to be most productive. Directly matching your qualifications, skills, and previous experiences to the specifications of the job description is certain to captivate your reader. Customizing your resume will also help you to understand whether the position you're applying for it truly a good fit…and not just a desperation application.
2. Content is king, but don't forget the overall picture. Many job seekers get so caught up in their descriptions that they end up losing their readers by due to repetition. A clear, concise and straight-to-the-point resume won't waste a hiring manager's time. But a sure-fire way to direct your resume to the nearest recycling bin is readability.
Does your resume please the eyes? You don't need to be a graphic designer or typographer to create an eye-catching (and appealing) resume. Your resume should embrace white space by creating a margin that is at least one inch. Blank space between various sections of your resume will make it easier on your reader and create a more organized look. Stick to bullet points and a minimum of two fonts to keep your well-written content readable.
3. Apply to jobs using a niche job board. Have you created the perfect customized resume numerous times over and still haven't received a response? Take a step back and address which kinds of job boards you're searching and applying for openings through. If they're any of the big-name job boards, this could be the answer to your question. Major job boards only have a one to four percent success rate, and with applicant pools ranging into the hundreds, you might not want to test your luck. Stick to niche job boards within your industry to raise your chances of getting your resume seen by a hiring manager, including those using recruiting software.

4. Create a video resume. If you're looking to spice up your resume and try something completely new, creating a video resume could be just the boost you need. In just 60 seconds, a job seeker can make themselves more memorable to hiring managers than a PDF resume could ever have. Video resumes allow for candidates to connect with hiring manager on a whole new level, all while depicting their personality, communication skills, and confidence.
What measures have you taken to get your resume viewed — and have they worked?