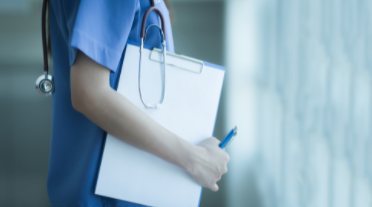 You can identify as a nurse after just a few months of training, and you can identify as a nurse after decades of advanced education and workplace experience. So, what's the difference?
There are tiers to nursing credentials that many prospective nurses should understand before entering the field. Each tier comes with advantages and disadvantages, and learning the details of each tier is essential for building a fulfilling, lifelong career. Without further ado, here are the four tiers of nursing credentials and how you can get into nursing the right way for you:
Nursing Assistant
Technically, nursing assistants can't call themselves nurses. Still, nursing assistants work on the frontline of health care, often providing the first point of contact between patients and other medical staff. It is common for nurses to launch their career from the position of a nursing assistant, which offers insight into the world of nursing without the commitment of years of education.
The typical state-approved education program for certified nurse assistants (CNAs) requires three to eight weeks in the classroom and an exam. Upon certification, CNAs are qualified to dispense medication in some states, but most often they attend to patient needs like assistance with bathing, dressing, eating and performing other daily activities. For this reason, most CNAs are employed in nursing homes and residential care facilities.
Licensed Practical Nurse
The next step above a CNA is a licensed practical nurse, or LPN, which are sometimes also called licensed vocational nurses, or LVNs. LPNs have slightly more responsibility for collecting patient health data and caring for patients, but their limited training and certification often requires them to be supervised by nurses of higher tiers.
Technical schools and community colleges tend to have programs for obtaining a Practical Nursing Diploma, the fundamental requirement for becoming an LPN. These vocational nursing programs can be completed in nine to 12 months. After graduation, LPNs must pass the National Council Licensure Examination (NCLEX-PN) and receive a state license to qualify for employment. LPNs can pursue additional certifications, which can provide specialization that improves job prospects.
LPNs can find employment in almost any health care setting, from nursing homes to physicians' offices to hospitals. They can complete basic medical tasks, like taking blood pressure, inserting catheters, starting IV drips and changing bandages. Often, LPNs are tasked with communicating with patients and family members about medical history or upcoming procedures.
Registered Nurse
Registered nurses (RNs) are essentially what most people imagine when they think of a nurse. RNs tend to collaborate closely with doctors and take on a significant amount of responsibility for patient care. As such, RNs require a more intensive training and continuous re-education to ensure high-quality knowledge and skill.
There are two paths through education that can lead to becoming an RN: an Associate Degree in Nursing (ADN) or a Bachelor's of Science in Nursing (BSN). An ADN is often obtained through a community college and requires between 18 months and two years in the classroom; a BSN is available from an accredited university, and though a bachelor's degree often requires four years of study, a BSN can be achieved in as few as 18 months if a nurse has prior degrees to apply to the program. RNs need to pass the NCLEX, and states often have additional requirements for license qualification, like continuing education courses.
Many employers have a preference regarding an RN's level of education. For example, hospitals often look for BSNs, who have more training and thus are better prepared for the high-intensity health care environment. RNs can specialize with certain patient groups, or they can move into administrative roles overseeing lower tiers of nursing staff.
Advanced Practice Registered Nurse
The highest tier of nurse working in health care is the advanced practice registered nurse (APRN). These nurses tend to earn the highest salaries and have the greatest availability of choice when it comes to their career paths. Many APRNs work independently, at their own practices, while others collaborate with physicians to achieve a high level of patient care. Still other APRNs leave the health care field and become nurse educators or focus on administrative roles within health care institutions.
APRNs must first earn their RN certification before gaining a Master of Science in Nursing (MSN), which requires the completion of a two-year advanced degree program. Most MSN programs include specialization, like nurse anesthesia, nurse midwifery, nurse practitioner or clinical nursing. In addition to gaining a degree, APRNs must pass exams relevant to their specialty field, and continuing education requirements are typical.
You absolutely can achieve the dream of becoming a nurse — the question is what kind of nurse you want to be. Fortunately, lower tiers of nurses can and do work their way to the top, so it is easy to get started in nursing and see outstanding career success.