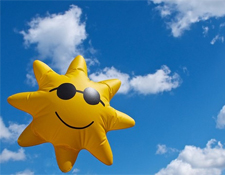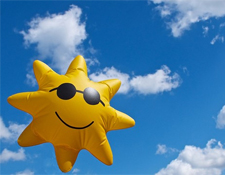 Workers spend the majority of their working week in the office, so it's great if they have a harmonious environment to enjoy. These tips can help you create a great atmosphere in which to spend your working day; there's no need for going to work to be a chore.
Join the tea round
Even if you don't really drink hot drinks yourself, offer to make some for everyone now and again, particularly if it feels like it has been a while since anyone offered. You may find that your colleagues are more likely to have a similar thought later on.
In addition, there are also potential financial benefits. A report by EDF Energy has found that small businesses waste up to £31.8 million per year when people boil full kettles just to make one cup! Getting a tea round going can be a great chance for employees to socialise whilst helping tackle rising energy prices.
Show an interest in your colleagues' work
When you find yourself making small talk with a colleague, why not quickly ask them what they are up to at the minute, and how it's going? You could find that you also develop a better understanding of how other parts of your company work, which is great for everyone!
Another great option is to start a work newsletter. If people contribute a few hundred words every month, you could find yourself further developing your growing understanding and appreciation of what your workmates do.
Make the most out of your lunch breaks
Instead of sitting at your desk all lunch, see if your workmates want to get out of the office to grab a coffee or a spot of lunch. Outside of the office it may be easier to get to know your fellow employees as friends, not just as colleagues.
Alternatively, see what you can do inside the office itself. Is there room in your office (and your budget) for table football, or a dartboard? A simple ten minute game can be a great way to escape the working day and the pressures that it may bring. It's also a good way to build relationships with your fellow players.
Don't be afraid to have an opinion
When colleagues ask for feedback on their work, don't be afraid to be honest, it's often best for everyone! If you can contribute a constructive opinion then this is usually what your colleagues actually want. Sugar-coating often only leads to more work in the long-run.
Everyone is still learning at work and good, honest feedback is a great way to help this process. You never know, it could also be a way to get the many different people in the office working together for the company's benefit.