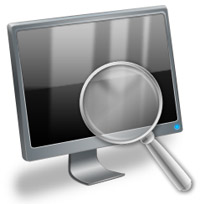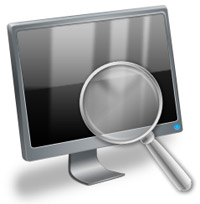 Graduating from college is a great accomplishment, but what is the next step? How do you find that dream job? Unfortunately, unless you attend a career school you won't have much help finding a job. You'll have the knowledge and degree needed, but where do you start looking?  Luckily, we have the Internet and advanced technology to help us accomplish the most important step of finding a job. Here are 4 sites that recent graduates can use to connect with companies and find a job in their field of expertise.
Ecademy
Ecademy is a social network for business professionals, entrepreneurs and business owners. It's very similar to the business network LinkedIn and has a lot of the same features. Ecademy gives you a place to connect and network with people in your field of expertise. You can find jobs by connecting with top executives and managers from companies that you'd like to work for. Companies can also find you by searching through profiles; so it's very important to add your CV to your profile with your relevant skills and experience. Another option is to join business networking groups related to your expertise. The events section of the site will keep you up-to-date with offline networking events, which allows you to meet with professionals face-to-face to build even deeper connection.
Jobfox
Jobfox is focused on allowing you to make connections so that you can get hired by companies that you want to work for. You can join networks and correspond directly with the people who are doing the hiring. You get to hear about the newest jobs first, so you have a better chance of getting hired. Once you select your profession and enter your zip code, Jobfox will show you companies in your area that are hiring and looking for people with your skills. You'll get to see which networks have jobs posted and are the most active so that you can establish relationships accordingly. Jobfox also helps you improve your resume so that you can really stand out among others who are fighting for that same position.
VisualCV
If you're having trouble putting your resume together and making it look professional, VisualCV can help. It allows you to build a dynamic, engaging and secure online resume quickly and easily. You can then send your VisualCV to employers for job consideration. You can add things like audio, video and other digital content to your portfolio; this really gives future employers the chance to get to know you on a more personal level. VisualCV gives you great control over your privacy; you get to choose who can and cannot see your resume and personal information. You can even create multiple VisualCVs so that you can focus on more than one niche if needed. Companies that have a VisualCV can contact you and you can contact them. So not only do you get a professional online resume, you also get direct connection to local businesses.

MyWorkster
MyWorkster is a little different from the aforementioned sites; it's only purpose is connecting job seekers face-to-face with hiring companies. Connecting online is great, but connecting in person is even better. They work around the clock finding high quality jobs so that you don't have to. MyWorkster organizes recruiting events around the country and if you happen to be in the area, you can sign up to attend. They work with some of the top schools and businesses, so you can be sure that each event will be worth your while. You can check the website often for new events or subscribe by email for alerts. Since each event has a set number of people who can attend, you'll have to act quickly before it fills up.
Now that you have the tools necessary for that next step in your life, you should be well on your way to making important connections and finding that dream job. Also be sure to response promptly to inquiries and always keep it professional. Good luck!