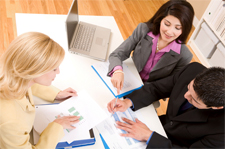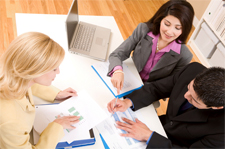 Annual employee performance appraisals are an important management tool that can impact future work assignments, development, compensation and even opportunities for promotion. Yet it seems that most employees play a passive role in them. They just sit back and let their managers dictate their ratings, feedback, goals and development plans. Here are 4 reasons why you should play an active role in the process by writing a self-appraisal first.

1.It Gets You Engaged in the Performance Appraisal Process and Your Career
Even if self-appraisals aren't an official part of your employee appraisal process, by writing your own self-appraisal, you show initiative and engagement in your appraisal and your career. Rather than simply being the "recipient" of feedback from your manager, writing a self-appraisal gives you a voice and can inform or shape your performance appraisal ratings. It also gets you actively thinking about what you did well, and what you can improve. A little self-reflection is one of the best catalysts for growth and change. Finally, it gives you a say in your goals and development activities – both of which can be important in shaping your career progression.
2.It Gives Your Manager a Broader Perspective
Writing a self-appraisal helps give your manager a broader perspective on your performance. It lets them see things through your eyes. It can also give them important details or background they might have missed. This is especially important if your manager doesn't work all that closely with you on a day-to-day basis. And it's a great way to let your manager know about your career aspirations, training needs/desires, work preferences, etc.
3.It Flags Any Differences in Perception Before the Review Meeting
It's inevitable. You and your managers will have different impressions or judgments about your performance. Writing a self-appraisal, and sharing it with your manager before you meet with them, helps to flag those differences in perception in advance. It gives your manager time to prepare for their discussion with you, and may even prompt them to seek additional information and change their mind about their judgments.
4.It Promotes More Effective Discussions About Performance, Priorities, Challenges and Career Plans
Performance appraisals are most effective when they're part of an ongoing, two-way dialogue between the manager and employee. What often happens in practice is a one-way "presentation" where the manager simply tells the employee the results of their appraisal. Writing a self-appraisal helps to start a healthier two-way discussion between you and your manager. It opens the door for discussion about your performance, priorities, challenges, career plans, etc.
Conclusion
To get the most from your annual performance appraisal, you need to take an active role. Writing a self-appraisal is one of the best ways for you to get engaged in the process. It helps you ensure your accomplishments are known, and your career and development needs are met.

Guest Bio: Sean Conrad is a Certified Human Capital Strategist and Senior Product Analyst at Halogen Software, one of the leading providers of performance appraisal software. He's passionate about helping employees and managers get the most out of their performance appraisals. For more of his insights on talent management, read his posts on the Halogen blog.