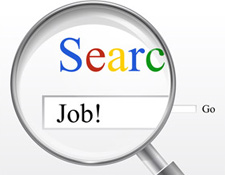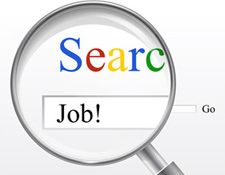 The increased use of the Internet for entertainment, commerce, and sharing information has come so far so fast it is nearly impossible to measure, and search engine marketing (SEM) is a key driver of this growth.
SEM is a complex and exciting field that incorporates several disciplines such as search engine optimization (SEO), paid search (PPC), and social media marketing (SMM). In a nutshell, SEM covers all things that can impact how customers find a web site via search – which is increasingly the life-blood for many companies.
Below are listed 4 reasons why you should consider a career in SEM, but keep in mind that there are a number of other excellent reasons not mentioned here – this is not an exhaustive list by far!
1. Reasonable Barriers to Entry
Generally speaking, SEM is all about improving websites' positions on search engine results pages (SERPs), both organically and sponsored. While that may sound overly complicated and require a computer science background, technical know-how is actually only part of the usual skill set needed, depending on the area of specialization within SEM.
Good SEM often involves a great deal of creativity, understanding business objects, knowing what motivates people, and digesting basic data and thus anyone who can draw on experience in any of these areas can often successfully pursue a career in the SEM industry. Even if you aren't technical at all, skills like writing (for ads, blog posts, on-page text, social posting, etc.), for example, can still help get your foot in the door.
Of course, there are now entire areas of study dedicated to SEM, and anyone who is pursuing this type of education or is interested in doing so can achieve a significant advantage in the field.
2. Booming Industry Growth
As previously mentioned, SEM is a growing industry, especially when considering the numerous career branches that fall within the scope of the profession. Every corporate and nonprofit website needs SEM nowadays and most are starting to invest an increasing portion of their marketing budget on search.
Another important aspect to consider is that all other aspects of marketing impact search in some way and vice-versa. Thus, starting a career in SEM may lead to other marketing positions over time and the marketing industry as a whole will be in demand as long as companies need to get people to buy their products and services.
3. (Sometimes) Work from Home
Herein lay the true glory of the Internet – the ability to actually make a living by working from home. Once upon a time, a stay-at-home job amounted to half a career at best; now, Internet careers are becoming more diverse and employers are becoming more responsive to the possibility of their employees working from home.
SEM is no exception to this rule. In fact, many jobs that fall within the SEM discipline, such as writing, data mining, link building, keyword research, PPC management and other tasks are often contracted out (to people working from home) in an effort to streamline company finances and reduce the office footprint. It is also an area that is receptive to small business creation and competition, and many people open boutique SEM firms that cater to very specific client needs.
4. Good Salary and Job Security
Careers in the SEM industry can be very lucrative and a passionate employee can enjoy lifelong careers; especially when that person's SEM skills can demonstrably improve a website's search engine results.
If a prospective employee has a proven track record and can place keywords, position ads and organize a given site's information so that its rankings and bottom-line improve dramatically, there is little doubt that person will be hired on the spot.
SEM industry experts estimate employee salaries fall between $35,000 and $350,000, depending on the type of job, experience, and place (business and geographic location) of employment. An SEO researcher isn't going to make as much as a manager of organic search, perhaps, but the upside to this is that there are many levels of entry and room to grow once established.