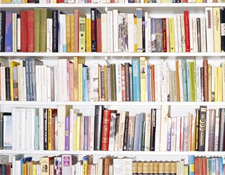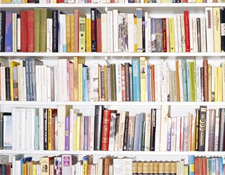 Knowledge is power. And what better place to acquire "mental muscle" than the pages of some popular titles. Besides expanding your knowledge base, books are a great way to relax and unwind.
A great form of escapism, they allow us to get lost in different settings and scenes, and embrace endless possibilities.
In fact, I'm known to spend hours enjoying selections from my personal library while sipping on a good cup of flavored herbal tea, or while letting Calgon, "take me away."
Whatever your reading ritual, here are some books worth a look for today's worker bees, regardless of industry or occupation.
365 Ways to Simplify Your Work Life—Odette Pollar
Chock full of practical tips and words of wisdom, this little pocket book packs a lot of punch!
It's concise and clever. Topics range from time management, to stress management, to decision making techniques, to computer tips, to K.I.S.S. Principles. It's a must read.
Success After 40—Allan Zullo with Bill Hartigan
Though this book is branded as a motivational read for folks who are middle-aged, the stories shared are inspiring for any age. It includes the success stories of luminaries that made it later in life. Featured here are Mary Kay Ash, George Foreman, Ray Kroc, and other peers. What I like about it is the little interesting trivia shared behind some well known celebrities that have become household names. Whether you want to start your own enterprise, or become more business savvy while climbing the corporate ladder, you'll find countless clues for success here.
Don't Sweat the Small Stuff—Richard Carlson, PH.D.
Are you a "type A" personality? Would you like to go from being a worrier to a warrior? If so, I highly recommend this book. Within these pages are smart strategies to calm life's madness and to have a more positive mindset. The chapters are short and substantive and include a variety of perspectives on many aspects of life and business. Check out these chapters: make peace with imperfection; develop your compassion; allow yourself to be bored; and lower your tolerance to stress. Carlson was indeed a best-selling author for a good reason.
1000 Things you Never Learned in Business School—William N. Yeomans
Much like my former piece at Jobacle expounds upon, business school training alone does not typically equip one with the necessary survival skills and people skills to achieve optimal success. This book helps to bridge the knowledge gap. You'll love the many lists, charts, and thought-provoking questions geared to put you on the fast track and keep you grounded!

How about you? Read any good books lately? Heard of any of these?
This is a guest post by Jennifer Brown Banks, a veteran freelance writer and pro blogger. She holds a B.A. in Business Management. Visit her site @ http://penandprosper.blogspot.com/