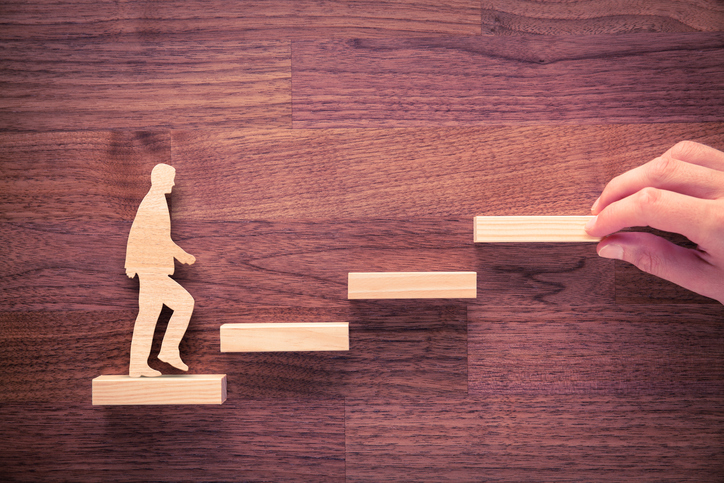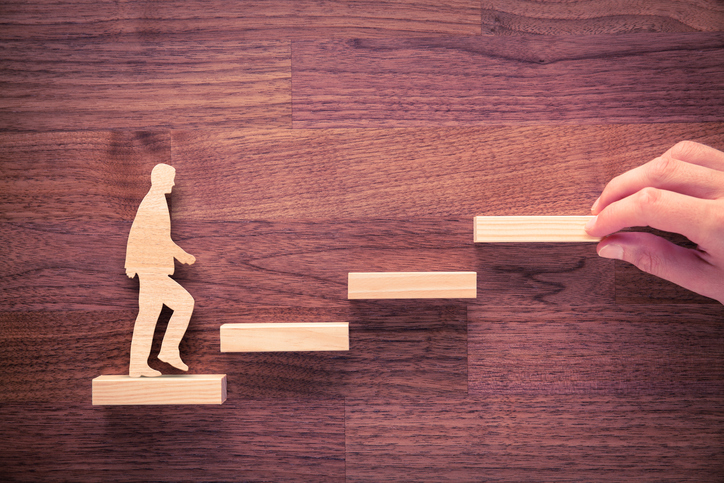 Now that you've climbed out of your post-holiday funk (and dusted off your January hibernation cobwebs), it's time to think about what you want, career-wise, from 2018. Follow the four easy steps below to get yourself in order for a new job search come March (or hey, even sooner than that). In total, all four steps will only take a few hours each to complete.
Update your resume
No job search can happen without first tackling this step. If you have a job, you likely have an existing resume, but don't assume it's up to the challenge of finding you a great job this year. The first step to preparing for a job search is to update your existing document to make sure it hits the mark.
Since your most recent jobs will likely get the most scrutiny, take some time to review the last year or two of your career. What new challenges have you taken on? What skills have you acquired or improved upon? When you think about your professional successes, what makes you most proud?
By reviewing your past year's performance and making a list of the highlights, you are adding value to your current resume. Add those highlights to your existing document. Remember to review job ads for the title you are seeking to be sure you are describing your skills using common keywords, which will help ensure your resume passes an initial scan of an applicant tracking system.
And if you're considering starting from scratch and writing a brand new resume for your 2018 job search, know that working with resume templates can be a great way to get a jump start on a lot the actual work (since you're starting from a doc that contains pre-existing content).
Edit your resume for relevance
Once you've updated your resume, you may find that it is too long. (A good rule of thumb is one page per-decade of work experience.) If that's the case, start the trimming process from the bottom up. Starting at the bottom of your work experience section (which, on a chronological resume, will be your oldest job), decide what should stay and what should go.
Remove irrelevant jobs altogether. For example, if you are still listing your summer working at an ice cream parlor in college, remove it (unless, of course, you are applying for a restaurant or customer service role, in which case this job would be relevant.) As a rule, recruiters and hiring managers are most interested in your most and relevant jobs, so be sure the focus is on those.
Finally, double-check your contact information. If you are working from an old resume, it may contain a past address or phone number. Remove your mailing address from the header – modern resumes don't require them – and consider adding a link to your portfolio, or your unique LinkedIn URL.
Update your social media profiles, especially LinkedIn
Networking using social media, especially LinkedIn, is a great way to prepare for a job search. Take the time before you start applying for jobs to either set up or clean up your accounts on all three of the top networking sites – LinkedIn, Facebook, and Twitter.
Having a profile on these websites is beneficial, since having one will allow you to share your desire for a new job with a broad audience. You never know who your contacts know; not having an online presence could result in missed opportunities.
Comb your accounts and make sure that all of the content is professional. Look at your posts and ask yourself whether you'd be comfortable having that content published on the front page of the newspaper. If not, delete it.
On LinkedIn, be sure your profile is complete and matches your new resume. Add a professional photo that shows your face clearly. Next, connect with as many of your professional contacts as possible, including recruiters in the field you are seeking a job. Often, recruiters will post open job opportunities to LinkedIn that might not be on other job boards.
Create a basic cover letter
You should customize every cover letter to the job you are applying for, but often the meat of the letter will be very similar, especially if you are only applying for jobs in a specific industry. To prepare for your job search, write up your recent career highlights to prep for writing cover letters next year.
Write up a few short paragraphs that highlight essential elements of your current position. Then when you see a job ad you'd like to apply to, you have the prewritten copy on hand that you can then personalize to the job ad.
Cover letter templates can help you learn to format your cover letter, but doing this step before you get started will make writing multiple customized cover letters feel less overwhelming.
For example, if you are searching for a role as a social media specialist, you might write:
"In my current position, I manage my company's social media presence by employing SEO techniques to create a buzz around our products. I am well-versed in content creation and maintaining audience interest on a variety of social media platforms."
In short, using the last few weeks of the year to plan and organize for your 2018 job search will help make sure that come January 2nd, you'll be ready to move forward with finding a new job.
Author Bio: Instantly create a resume that employers love with Resume-Now. Whether you're applying for your first job, changing careers, or returning to work, Resume-Now gives you the tools to help you find a career you will love, including templates, formatting tools, a collection of resume samples for every industry, and a resume builder.