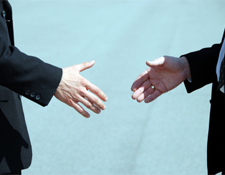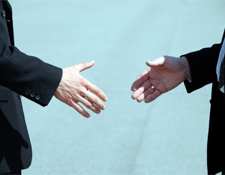 People who are interviewing potential employees always have one single overwhelming concern: that the person across the table is out and out lying to them.  There's little worse than sinking thousands of dollars in taxes, fees, training costs, and materials into an employee only to have them turn out to be a dud.  Fortunately, there are lots of ways to find out if an employee is trustworthy or not — some obvious, some devious.
Get Your Facts
If the candidate has passed a few rounds of interviewing and looks quite promising, you can (and should) take the time to contact their previous employers.  Get every bit of information you can about how they were as employees, why they left, and so forth.  Also, call their references and ask for details that might be less than perfect about them.  Then, simply ask them about their previous work experience.
If they don't give you a perfectly honest answer, that's OK — everyone has a tendency to remember the good and forget the bad — but if they tell you they left for better pay and their employer says they were fired, that's a red flag.
The Eyes Have It
Most people have heard by now that if someone looks down and to the right, they're likely to be lying.  That's because down is the area of imagination (as opposed to up, which is logic) and the right is the area of the invention (as opposed to left, which is the memory.)  But that's not all the eyes can tell you.  The eyes also express an extraordinary amount of emotion.  If you keep your eyes on their eyes while you press an issue, you can often detect feelings that they might want to mask.
If their eyes say one thing and their words say another, that's OK — everyone has conflicts between their 'true' feelings and what they know is socially acceptable — but if their eyes show contempt or fear when you mention previous jobs or employers, you probably want to find someone else for that position.
The Other 90% of Communication
As you proceed to interview them, observe their body language.  Most people coming in to interview will be excited, open, and ready to please.  If you ask a question that suddenly makes them close up or seem uncomfortable, you have an opportunity.  Change the subject quickly, and see if they look relieved or grateful.  Then, ask them outright why they were uncomfortable.
If they take a lot of time to answer, that's OK — it can be difficult on several levels to address an emotional event — but if they refuse to answer or try to change the subject again, you're probably dealing with someone that won't deal straight with you in the future.
Of course, none of these techniques works perfectly.  It pays to go into an interview paying close attention to the other person closely immediately, so you can get a 'baseline' of how they typically act and react.  That way, like any polygraph, you'll have a good idea of what you're measuring against when you turn up the heat a bit.
A superb employee can be described as someone who is diligent, proficient and of course trustworthy.  Flaws in any of these areas could turn out to be very damaging to your company.  Before you hire someone, you can take advantage of the best background check service online to reduce hiring mistakes.