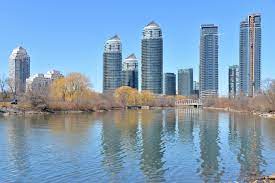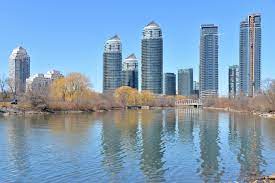 Etobicoke is located in the western region of Toronto – which has been voted one of the world's best cities to live in by The Economist and numerous other publications. 
A little further away from the hustle and bustle of the city is Etobicoke. Home to high-rises, extensive residential areas, and breathtaking natural landscapes, it's undoubtedly the best of both worlds. 
If you are lucky enough to have an opportunity to relocate to Etobicoke for work, there are a few things you should know.
1. Documents You'll Need
You'll need to make arrangements for a place to stay for at least one night – you can perform a search online with specific keywords to find what you're looking for – for example, "monthly rentals etobicoke". 
Once you arrive in Canada, you may need to present your approved work permit before you are allowed to enter the country. You'll also need your passport, your visa, and any other applicable travel documents. 
You must also carry proof of work experience and education, your offer of employment number, and a copy of your employer's positive Labour Market Impact Assessment (LMIA) if applicable. Once the border security officer has checked that your documents are in order, you'll be issued a work permit. 
It's also important to note that international travel insurance is mandatory– your employer should make sure that you have health insurance and worker's compensation when you arrive in Canada.
2. Understanding Rental Leases
If you are planning to rent a home in Etobicoke, it may be reassuring to know that the rental agreements are extremely simple to understand – this is because standard lease templates are mandatory for all landlords.
Rental agreements will have all the information you need regarding the rent, rules and conditions, and your rights and responsibilities. 
3. About Etobicoke
Europeans first settled in Etobicoke in the 1970s, when it was just a rural farming community. The magic of Etobicoke is that it still retains an old-world feel and boasts an incredibly diverse community. 
Etobicoke's name – pronounced e-TOH-bi-koh – came from the Ojibwa word "Wadopika", which means "there are alder trees". Don't let the natural scenery fool you though; Etibicoke is highly industrialized and constantly developing. 
Education
Due to the area's cultural diversity, there are quite a few options when it comes to schools. Etobicoke had both private and public schools that meet the highest education standards. 
Landscape
Etobicoke is a popular destination – and it's not hard to see why. It has a low population density (around 365,000) and is dotted with many green spaces and natural parks. 
Some natural attractions include Colonel Samuel Smith Park, Humber Bay Park, Centennial Park, and James Gardens.
Crime
Statistically, Toronto – and by extension, Etobicoke – is one of the safest places to live in the world. In fact, the crime rate in Toronto is 25% lower than the national average. 
To put it into perspective, you have a 1 in 29 chance of becoming a victim of crime in Toronto – that's safer than 71% of all cities in Canada.