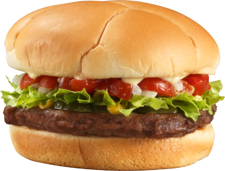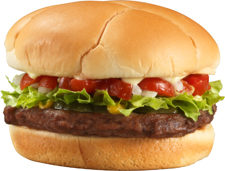 Have you ever thought about starting a food business? Commercial success however is not contingent on your ability to cook up a tasty meal. Starting a specialty food business involves a lot more than simply having a great idea. It's important to have a firm grip on some of the basic business concepts to insure your specialty food business is off to a good start. However if you feel a need for an in-depth education on how to start a food business, The New School, a premier New York University, is a good place to start. The school offers bachelor degree programs as well as adult education courses in various subject areas including Food Studies. If time does not permit, below you'll find a 3 step guide to starting a food business.
1. Conduct Market Research
Before you do anything, research your target market. Conducting market research is not an easy task and will require you utilize various resources. Before doing research brainstorm what you already know about your potential customers. You'll be surprised how much information can be garnered without actually doing any research.
Once you've exhausted inner resources, learn more about your customers' demographic data, interests, likes, dislikes, and habits through various government agencies like the census(dot)gov, bls(dot)gov, and bea(dot)gov. Keep in mind when conducting market research your primary goals should center on identifying the needs of your potential customers, making sure your offering can satisfy these needs, and identifying niche market opportunities.
Paramount to any market research today is the ability to identify opportunities online. A successful business must incorporate online market research from the get-go. Find out how your customers search for your product online. What is the intent behind online search for your offering? Are customers simply looking online to find your business locally? Are customers actually purchasing your or related products online? Answering these questions will help make sure you have a robust understanding of your target market.
2. Identify Your Competitors
Incorporating competitive analysis into your market research is always a good idea. Identifying competition within your market will help you discover new niche opportunities and budget for your marketing campaigns. Identify your competitors and study them thoroughly. Look at their various business processes, marketing, location, distribution, layout, customer sourcing, etc. Look online. Do any of your competitors have a significant online presence for related search terms? You may discover that your online competition differs significantly, or that none exists, in which case you have an excellent market opportunity to dominate the online segment.
3. Positioning – Differentiate Your Product
Starting a food business is difficult, starting a food business in a saturated market makes it that much harder. If you don't have a large marketing budget, make sure you are able to differentiate your product offering in consumer's mind. By differentiating your product from the competition you are able to offer a perceived value added benefit. How can you make your product stand out? If you can find a niche to exploit, you will be able to differentiate your product in a way that will offer maximum return on investment. Start by conducting research online. Search data can offer plenty of ideas for you to differentiate your product offering. For example let's say your thinking about opening a cupcake bakery. We can tell that almost 10 thousand searches for "cupcake bakery" are performed monthly on Google. We also see that "cupcake birthday cake" is a term searched for almost 4 thousand times per month. Would you consider specializing in cupcake birthday cakes?
This is a guest post from The New School, a premier New York College offers online degree programs for busy, working professionals.