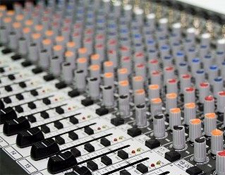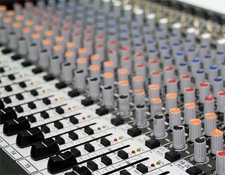 For most of us, our short-lived music careers started long before we ever dreamed of making any money. Spending our youth, much to the dismay of our parents, plucking away at guitar strings, conjuring up what would be the newest music revolution; we never gave a second thought to what would truly become. For the vast majority, these dreams slowly melted away and evolved into what could be called a "respectable" career ambition. For some of us, however, we clung to the dream, held true to the passion, and found, surprisingly, that there are a great many careers available within the music industry that can be obtained by nearly anyone. While most of these jobs do not involve "rocking out" to a jam-packed stadium of fans every night, there are many unique and challenging careers to be had within the music industry. Finding your dream career in the world of music requires nothing more than the right education and a love of sweet melodies; the latter may be a matter of debate.
One little-known job within the world of music is that of the live event sound technician. Live event sound technicians ensure that the music being played at any event sounds its acoustic best. Every venue presents with its own merits and challenges, when it comes to music, one size does not fit all. Live event technicians are masters of the digital world, managing and manipulating sound boards to ensure that the audience is able to hear every note precisely as they should.
Sadly, many have a strong love of music, but possess little or no musical talent. Even the musically inept can find a career in the field if they so desire. The music industry has a strong need for artist managers. Artist managers take care of all the things that musicians are unable or unwilling to do for themselves. Someone with a deep love of music and keen organizational skills is perfect for this career. Artist managers are afforded the luxury of being close to the music they love all the while working to maximize the success of their clients.
One of the most challenging and demanding careers within the music industry is that of the recording engineer. If the hammer and nail are synonymous with the construction worker, then the audio mixer and effects board is synonymous with the recording engineer. The demands of this job cannot be overstated; the acute ability to hear nominal musical variation is par the course for this career. Musicians create musical diamonds and recording engineers cut and polish them. Recording engineers must work extremely close with producers and musicians to achieve the perfect sound recording.
No matter what your ambition, with the right educational background, there is certain to be a place for you within the music field. One of the most universal degrees one can obtain to secure a career in the music industry is that of a bachelors degree in audio engineering. There are many spectacular avenues available to pursue this course; even accredited online audio engineering schools that will allow you to secure your place in the music field.
While the outlandish musical dreams of our youth may not be within our grasp, the world of music has ample room for a great many with varying skills. Whether seeking to work as an audio technician, artist manager, or as an elite audio engineer, with the right skill sets in place, these obscure music jobs are available to nearly anyone with a passion for music. If contemplating a career change, consider reigniting the passion of your youth, and exploring the bountiful opportunities available within the music industry.