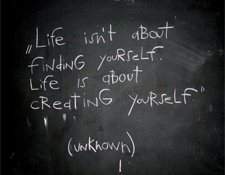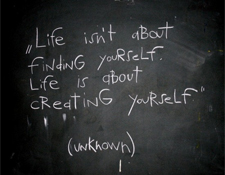 Trying to find work you love? Stuck in a rut with work and looking for some inspiration? Here are 29 quotes about work to lift you up and give you that inspiration you are looking for:
Nothing ever comes to one, that is worth having, except as a result of hard work.

Booker T. Washington

Laziness may appear attractive, but work gives satisfaction.

Anne Frank

Do not hire a man who does your work for money, but him who does it for love of it.

Henry David Thoreau

I think the person who takes a job in order to live – that is to say, for the money – has turned himself into a slave.

Joseph Campbell

There is joy in work. There is no happiness except in the realization that we have accomplished something.

Henry Ford

Choose a job you love, and you will never have to work a day in your life.

Confucius

All labor that uplifts humanity has dignity and importance and should be undertaken with painstaking excellence.

Martin Luther King, Jr.

Opportunity

is missed by most people because it is dressed in overalls and looks like work.

Thomas A. Edison

The harder I work, the luckier I get.

Samuel Goldwyn

All things are difficult before they are easy.

Thomas Fuller

Nothing will work unless you do.

Maya Angelou

A man's work is nothing but this slow trek to rediscover, through the detours of art, those two or three great and simple images in whose presence his heart first opened.

Albert Camus

Far and away the best prize that life has to offer is the chance to work hard at work worth doing.

Theodore Roosevelt

Find a job you like and you add five days to every week.

H. Jackson Brown, Jr.

There is no substitute for hard work.

Thomas A. Edison

Work is love made visible. And if you cannot work with love but only with distaste, it is better that you should leave your work and sit at the gate of the temple and take alms of those who work with joy.

Khalil Gibran

Opportunities are usually disguised as hard work, so most people don't recognize them.

Ann Landers

There are one hundred men seeking security to one able man who is willing to risk his fortune.

J. Paul Getty

Without work, all life goes rotten. But when work is soulless, life stifles and dies.

Albert Camus

Every noble work is at first impossible.

Thomas Carlyle

Nothing is work unless you'd rather be doing something else.

George Halas

To find joy in work is to discover the fountain of youth.

Pearl S. Buck

Work expands so as to fill the time available for its completion.

C. Northcote Parkinson

Life grants nothing to us mortals without hard work.

Horace

Working hard and working smart sometimes can be two different things.

Byron Dorgan

The supreme accomplishment is to blur the line between work and play.

Arnold

J. Toynbee

Work is not man's punishment. It is his reward and his strength and his pleasure.

George Sand
Finding work you love and enjoying your work is about both inspiration and the work you do. Use these quotes whenever you need to top up your inspiration at work!
Bio: Jen Smith is a Life Coach, Mentor & Writer. She has tried many career paths herself and now helps other people achieve their goals and dreams.