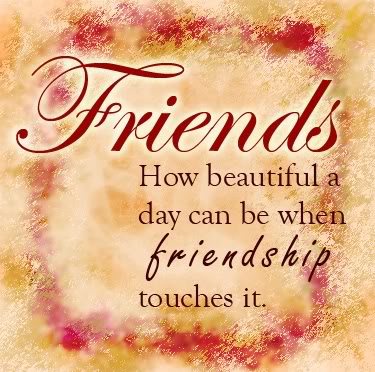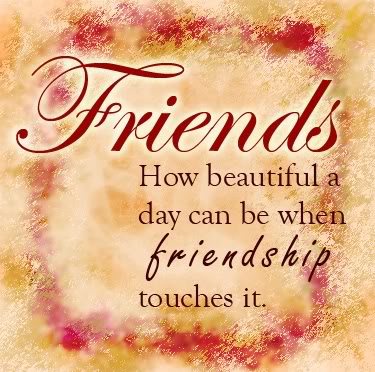 Most people who work in an office, on a team or in a setting with co-workers have the wrong idea about workplace relationships. Too many people have a "get in and get out" mentality; punching in, doing your job and punching out for the day is not the only way to have a successful work life. In fact, workplace friendships can become long-lasting relationships if you play your cards right. Here are 10 tips on how to establish good friendships at work:
1.  Be Yourself – If you are trying to make friends in the workplace, you have to be yourself. Pretending to be someone that you are not will take you nowhere. You do not have to agree with everything that your co-workers say, your opinions can vary; in fact, a difference in opinion can lead to healthy conversations and debates that can further a friendship.

2. Be Open and Honest– It is true that you will bond quickly with people that you have shared interests with, but do not start off a new friendship by being dishonest. Let your co-workers see the real you; your strengths, your weaknesses. Be honest about your capabilities in the workplace and make an effort to portray and maximize your skills honestly.
3. Be Humorous – Everyone appreciates the humor in friendships, but be courteous above all else. A joke to one person may actually be offensive to another and you want to make sure you are understanding of that. Do not say mindless things that could hurt a co-worker's feelings, and try not to poke fun at people, even if it is a part of your humorous personality to do so.
4. Be Balanced – The quickest way to make friends is to stay out of petty office gossip and drama. No matter where you go, no matter how old you get, drama still exists in and out of the workplace. Office politics can easily be avoided: do not talk about co-workers secretively, always keep a positive demeanor and try to see the good in everyone. If you follow this rule, people are sure to like you. If you want to lose potential friends very quickly, try gossiping. If that is not your goal, steer away from the dramatics.
Related Reading: 7 Dangers of Joining a Work Clique

5. Be Accountable – If you say you are going to have a project done by a certain time, make sure you are adhering to those standards. If people can't count on you in a professional manner, they are not going to trust you in a personal setting. Always stick by deadlines, especially when working in a team environment, pull your own weight and make sure your co-workers can see that you are accountable in and out of the office.
6. Be Productive – Communication and productivity will help you socialize well with your co-workers. Socializing does not always have to be limited to coffee breaks and water cooler chats. People will have an overall sense of appreciation for you if you have proven to be an asset to team goals. If you can prove that you are willing to work hard, assert yourself and make breakthroughs in productivity, co-workers will want to get to know you on a more personal level, as well.
7. Be Generous – One of the best ways to initiate workplace friendships is to create a bonding experience. People bond over coffee and donuts in the break room, so stopping and picking up breakfast for your office can bring team members closer together. Generosity goes a long way; just don't become a doormat. Generosity should always be appreciated and never expected.
8. Be a Team-Player – Workplaces relationships often start with team members. If it is necessary, businesses will group employees together according to skills, competencies, and strengths in order to accomplish a larger task. Building workplace relationships and socializing correctly means proving that you can be a team-player; no one wants a friend who is "me, me, me" when they can have a friend who is "all for one and one for all."
9. Be Approachable – Giving your coworkers "the time of day" is very important. It is a known fact that one of the highest gifts you can give another person is your time, and making time for others is crucial. If you are unwilling to give time to the people that you work with, you cannot expect them to find you likeable. Making yourself available to others and easy to approach is a great step in meeting new people and forming friendships.
10. Be Open New Ideas – Part of being a team-player is being able to take constructive criticisms and to learn from past mistakes. Co-workers or teammates may have a new angle or point of view to offer, which should not be taken lightly. Establishing workplace relationships starts with being able to accept ideas from others and "give credit where credit is due," even if that credit does not belong to you.