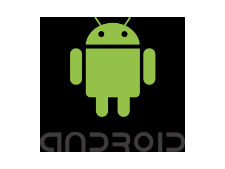 If you haven't noticed, there happens to be an app for everything these days!  Whether it be the iPint or the Ocarina, which means you can now drink beer and whistle a tune all at the same time, it just so happens there are some very useful apps for the career world.  If you don't have these on your phone yet, here's a few of the best career apps on the market.  
To Find a Job
Just like the online version and with all the same user capabilities as the online layout, the CareerBuilder app is super easy to use and boasts a 2-million-job database.  It knows your location and searches for local jobs based on an easy keyword search.
2) Indeed.com
The app for the noted Indeed.com website (a Jobacle favorite) has joined the top ranks of career apps and was listed as one of the top 10 most useful iPhone apps by pcmag.com in 2009. As with CareerBuilder, you can search for jobs, save searches and email job postings.
3)  Job Finder
Job Finder does much of the work for you.  Instead of visiting multiple different sites, Job Finder combines databases for you like Hireability.com, SimplyHired.com and StarTribune.com.  Just type in your job preference and location for starters and it will notify you as jobs become available. Lists jobs according to 73 different categories.
To Network
4)  LinkedIn
LinkedIn app works just like the online version and is by far one of the best ways to make connections and keep connections.  Not only can you keep your resume updated and search for jobs, you can communicate easily with others in your field/outside of your field/in the field you want to break into, etc.  Gives you the freedom to add a little more personality to your entire profile than a standard online resume posting would.
5) Beam Me
Wanna send out your business card?  This is the app!  You can send out both personal cards and business cards, as well as track everyone you've sent them to already and get their info as well.  Helps you connect with others in the area who could are related to your field as well. Super convenient, and saves paper too.
To Get Work Done
This is a must for anyone who spends any time in Word, Excel, or Powerpoint. It even let's you view Adobe PDF files, edit and sync your Google Docs files and edit email attachments. You name it, this little app will help you get the job done. Voted 2009 "Productivity App of the Year" by the iPhone Blog.
This could be your lifesaver some day! Connects to any WiFi/Wireless printer without any additional software. Wherever you are, the office, at home, the mall, the doctor's office, if you can track down a printer, you can whip this app up and start printing files like mad.
Need a way to keep your calls on file? Sign up for this app and you'll be able to work with them to record calls of any length for just pennies per minute. Oh, you can also play, pause, sync the files to WiFi and even e-mail the clips.
To Get Rich
Forbes very own app with stories and videos from the investing gurus. Stay current with articles and discussions to keep your mind in the game.
Not looking for minimum wage? This app searches Monster, Career Builder, PersonForce, Dice and others to compile a list of over 2 million high paying jobs with top notch benefits. Might be a good place to start…