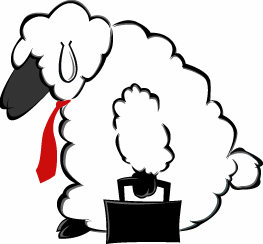 Jobacle.com is a career advice blog that is designed to help you make work better. We go against conventional wisdom when we have to, striving to offer unique and interesting content – the kind of stuff that appeals to the everyday office worker.
Jobacle has been featured in/on The Washington Post, Chicago Sun-Times, Globe & Mail, Nielsen, Reuters, NBC, The Ladders, SIRIUS Radio, BBC Radio 4, Yahoo!, Fast Company and dozens of other major blogs.
I started this project back in 2005.  At the time, after suffering through several painful job experiences, I was in awe at the lack of career resources that truly spoke to me.  Now, over 1 million podcast downloads later, I am thrilled that we have carved out some space among the SimplyHotMonsterBuilder job board giants!
Unlike most career blogs, our goal is not to sell job listings.  Jobacle is here to tell it like it is and look out for hard workers like YOU.  Next time you're reading one of those other career blogs, glance around and see if they truly have the employee's best interest at heart…