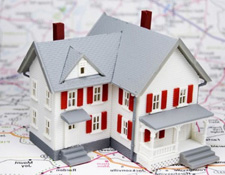 While plenty of people move to a new city as the result of a change in their employment, there are lots of others who feel compelled to move without having a new job lined up. Finding work in your own town can be difficult, and when you're looking for work in a far-off location, you might find yourself at a disadvantage.
Consider putting the following tips to use to make your job search as easy as possible.
Consider a Temporary Address
Many employers are reluctant to give priority to candidates who aren't already located in the area. You can avoid this entirely by setting up a temporary address with Kinko's, or even the UPS store. They're typically inexpensive, and offer mail-forwarding services.
If you're on a budget that doesn't allow for this expense, you could always consider using a friends address until you get the job and move into your new place.
Research Your New Town in Advance
By spending a bit of time researching the area you're moving to, you'll give yourself an advantage when it comes to finding a job. Use the internet to find newspapers, which may mention company expansions.
You'll also find their online classified section particularly helpful. Small employers that aren't focused on bringing in the best talent for their industry are far more likely to place help-wanted ads with their local paper than they are on larger sites, like Monster.com.
Use Craigslist
Don't forget to check Craigslist.org for employment opportunities in your new town, too. While most small businesses won't find larger classified sites to be worth the investment, many happily rely on Craigslist to find potential employees.
Start Networking Before You Move
Use sites like Linkedin.com to find individuals you can network with. Your goal should be meeting individuals who can help you advance your search for a new career. This doesn't just mean finding others in your industry, though. Focus on finding people who are well connected so they can help refer you to the right individuals in your chosen profession.
Mention That You Don't Need Help Relocating
One of the things employers fear when hiring individuals from other cities is the reimbursement of relocation costs. If you're going to be up-front about the fact that you're planning on relocating, make sure you let your potential employer know that you'll cover the costs yourself. It could mean the difference between getting the job and being passed up for a less-qualified local applicant.
Plan Multiple Visits
Make sure you have more than one or two days set aside for visiting your new town and going to interviews. Ideally, you should plan for two or three trips, with each lasting two or three days. This will improve your flexibility and allow you to schedule more interviews.
Of course, this can get rather expensive, especially if you need to stay at a hotel. As we've covered previously, though, some of these moving expenses are tax-deductible.
Give Yourself Time
The best thing you can do if you're hoping to secure employment before moving to a new city is giving yourself plenty of time. You're far more likely to find a new job if you give yourself three or four months, instead of one or two.