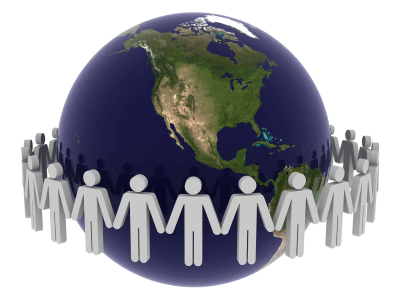 When people hear of TEFL most people tend to think it's a range of non-stick pans…this is false. TEFL actually stands for Teaching English as a Foreign Language – and is the next logical step for anyone suffering from a case of continuous job application rejection, wanderlust or dead-end job blues. Interested?
Here are 3 reasons why getting TEFL qualified should be considered by gap year students, career-breakers, life-swappers…everyone.
You're Following Your Dreams
It sounds cheesy, but it's true. Becoming a TEFL teacher allows you to live in the destination of your choice, earn money, travel and gain some amazing life experience. So if you've always wanted to spend a year in Japan, TEFL will take you there.
To Escape!
If you're a resident of the western world, you might have noticed the recession…this is just one reason why uprooting and heading abroad might just be the next move for you.
Other reasons:
If you're a recent graduate then controlling parents, boredom, student debt, job pressure or a lack of jobs etc. can all be strong push factors to escape your current destination.
Or if you've recently been made redundant: In an unfortunate way this could have been the push you needed to do the things that you always promised you'd do 'one day'.
Live Like a King?
So, not a king as such, but very comfortable in some destinations! So if you're escaping your home country in search of a better lifestyle then the right TEFL destination will provide this for you.
If you've acquired a recognised TEFL certificate and done your research properly on your desired destination you'll soon find that TEFL jobs are plentiful and well-paid.
Many Asian countries are cheap against Western currency so it is important to take conversion rates into consideration if you're looking to save money. In some countries your TEFL wage will allow you to live comfortably but not save – therefore try and think about what is more important to you – making money or making memories?
However, in many countries, the role of a teacher is still a very well-respected position in society, meaning that you not only have students that actually want to listen and learn but that you also get paid a decent salary for doing it! Wages can be up to $3,200 a month in Japan…
The low-cost of living in many countries, especially in South East Asia by Western standards, means that meals cost as little as 30 baht in Thailand and a bottle of beer for 7,000 VND in Vietnam. In terms of job perks many employers will provide accommodation rent-free or at least at a subsidized price and even reimburse you for return flights upon completion of your contract! So if the wage doesn't appear particularly high by Western standards you will find yourself pleasantly surprised by how far your TEFL wage will take you!
TEFL is definitely not a non-stick frying pan…
If you're interested in finding more about a TEFL course and the opportunities available to teach abroad then visit www.onlinetefl.com for more information.